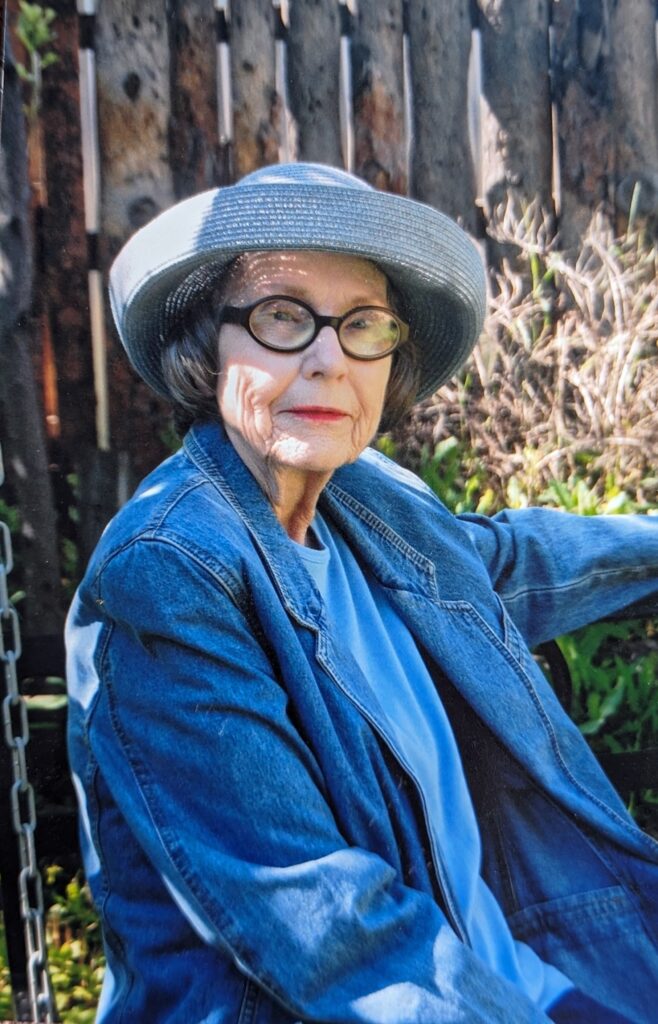 V.J. (Velma Jean) Reckling Bales, a journalist at the Laramie Daily Boomerang for nearly 40 years, died July 6, 2023 at Hospice of Laramie, surrounded by her family. She was 95.
V.J. was born in Quinter, Kansas on September 10, 1927 to Dr. Walter E. and Daisy Jean Reckling. She moved to Lusk, Wyoming, with her family when she was four years old and graduated Lusk High School. She attended Colorado Women's College and the University of Wyoming where, in 1949, she graduated with a B.A. in journalism and history.
V.J. met her future husband, William (Bill) Bales, at the University of Wyoming Union when they were both students there. They were married on September 4, 1949. Shortly after their first daughter, Jamie, was born, they moved to Eugene, Oregon. While in Oregon, they welcomed a second daughter, Jill. They soon returned to the Cowboy State where daughters Jinny and Blair were born.
V.J. was devoted to journalism and enjoyed a groundbreaking career at several Wyoming newspapers. She worked for the Cheyenne Tribune as a reporter in the mid-1950s, as one of the few women on staff. In 1960, the family moved to Laramie, where V.J. worked at the Boomerang, in a variety of positions, for the next 40 years. In 1999, she retired from there after serving as the Lifestyle Editor for 20 years.
An avid reader, V.J. loved historical research, particularly when it was focused on her beloved Wyoming. She used her research as background for numerous award-winning stories and poems. V.J. also loved animals and believed every animal deserves a home; numerous rescue animals were always part of her family.
She was preceded in death by her husband; her parents; and her brother, Dr.
Walter E. Reckling, Jr.
V.J. is survived by her daughters, Jamie Bales; Jill Bales (Aaron Isaac); Jinny Blickhan (Jim); and Blair Bales (Scott Tisinger); grandsons, Alex Blickhan (Anna) and Brad Blickhan; great-grand daughter, Isabelle Blickhan; brother, Dr. Fred Reckling (JoAnn), sister-in-law, Nancy Reckling; and numerous nieces and nephews.
A Celebration of Life will be held on Friday, August 11, 2023 from 1-3 p.m. at the Laramie Railroad Depot.