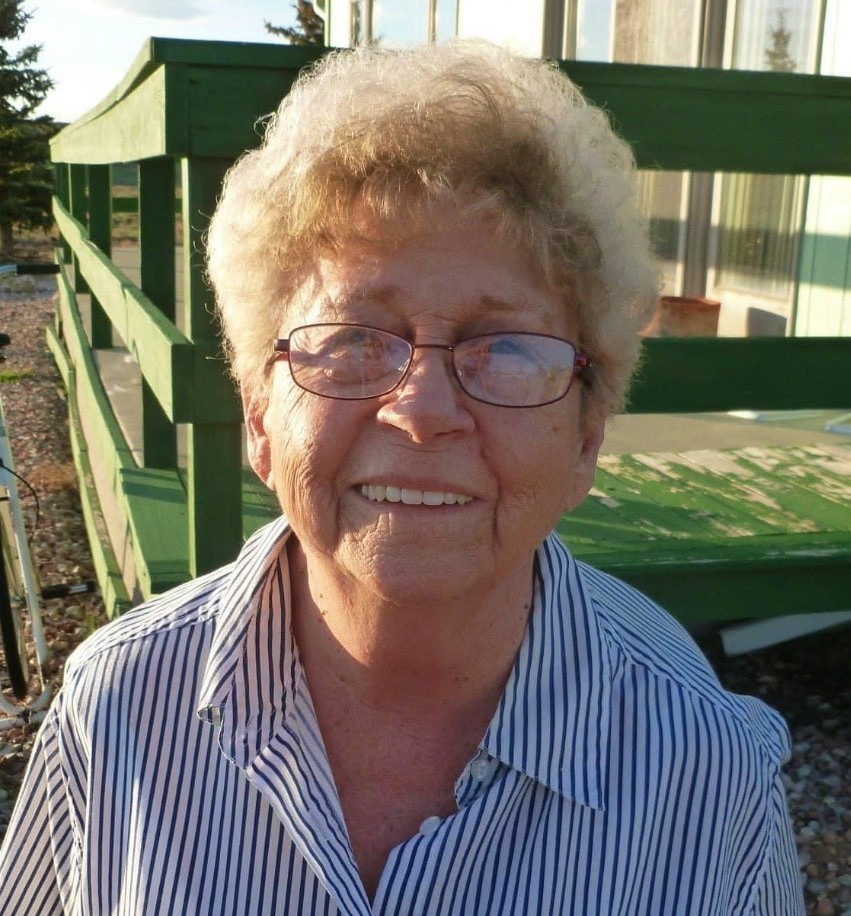 Sara White Pitts Wade, a woman of endless love and grace, passed away on august 31st 2023 in Laramie, Wyoming, at the age of 86. Born on December 13th, 1936, in Anniston, Alabama, Sara's journey through life was marked by her love for her family and friends, her culinary talents, and her strong faith.

Sara's educational journey began at Jacksonville Alabama High School, where she graduated with distinction in 1955. Driven by her compassionate nature, she pursued a career in nursing, attending Harry M Aryers Tech School. Her commitment to caring for others was evident in her gentle demeanor and attentive care.

Leaving her mark in multiple places, Sara called Laramie, Wyoming, home, where she created a haven of warmth and love. Her passion for cooking was a cornerstone of her life, and her kitchen was a hub of delicious aromas and cherished memories. Sara's culinary skills were legendary, especially her Thanksgiving cooking, which included beloved butter beans and cornbread that anyone fortunate enough to taste would fondly remember. Her homemade divinity candy was a testament to her artistry in the kitchen, easily capable of winning awards and hearts alike.

Sara's faith was central to her life, as she found solace and community as a devoted member of the First Baptist Church of Saks. Her kindness and compassion resonated deeply with all who had the privilege of knowing her.

Sara was born to Stanley O'Neil White and Clara Bell Boozer. She is survived by her adoring sons, Brad and Danny Pitts. She is also remembered by her cherished grandchildren: Matthew Pitts, Callie Bruen, Meghan Easterling, Andrew Pitts, Jessie Carter, and Shannon Pitts. Additionally, Sara's great-grandchildren—Ella Rose Bruen, Graham Bruen, Jack Pitts, Teddy Bruen, Ollie Easterling, Georgia Carter, Gwen Easterling, and Annie Carter—carry forward her spirit and values.

Sara was a beacon of light to her family, friends, and community. She leaves behind a legacy of love, culinary artistry, and unwavering faith that will continue to inspire us all. Though Sara's physical presence may have transitioned, her memory will forever remain a blessing and a reminder of the profound impact one soul can have on the lives of many.

Sara's siblings, Gaynell Ballard, Alden Boozer, Thomas Boozer, and Keith Boozer, also shared in her journey through life and are fondly remembered for their unique contributions to her family and the bonds they shared.

As we mourn the loss of Sara, we find comfort in the belief that she has found peace in heaven, reunited with her loved ones who went before her. In this place of eternal joy, she continues to watch over us with her radiant smile and unwavering love.