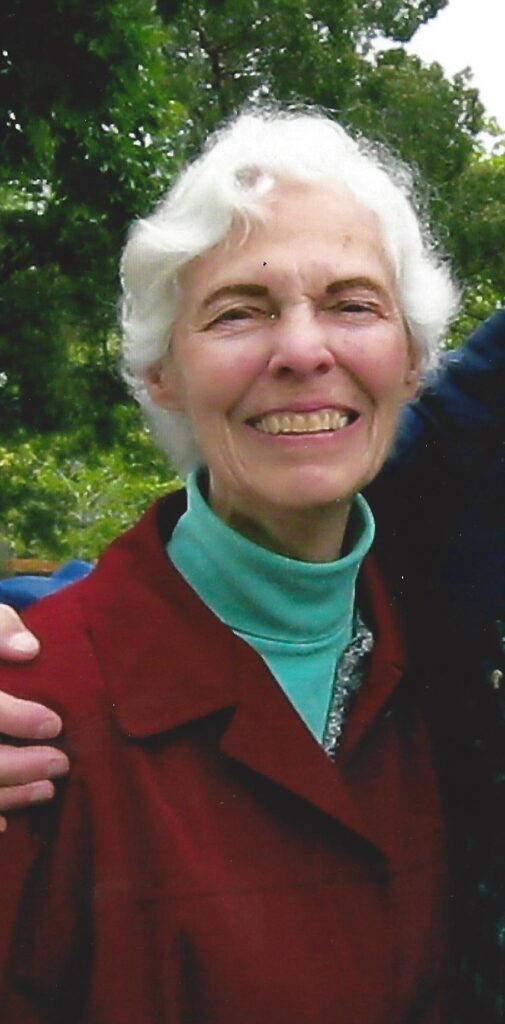 Nancy Lee Shaw of Laramie , Wyoming passed away peacefully on November 1st at her home in Laramie where she had resided for 41 years. She was 90 years, 11 months old, passing from chronic heart failure just 3 weeks shy of her 91st birthday.  She was assisted by wonderful family and home health services – Enhabit, Laramie Hospice, and Home Instead. 
Nancy was born on November 22, 1932, to Frederick Leete Hammond and Kathryn Amelia Foster Hammond in Meadville, Pennsylvania. She grew up in Ohio on a dairy farm helping her family milking and caring for the cows and farm. She had bachelor's in music from Oberlin and a master's degree in music education from Oklahoma State University. She taught local children piano for years in Laramie. She spent many wonderful years in Wyoming enjoying the great outdoors. She loved hiking, skiing, walking her dogs, cooking, singing, and spending time with family.
After Nancy's 2nd husband, Joce Shaw, passed at the age of 88 from Parkinson's Disease in 2012, at Nancy's request, a good friend of the family, Francis William Bessler, moved in with Nancy and Nancy and Francis (Will) Bessler were married on April 28th, 2018 at the Trinity Lutheran Church in Laramie. They very much enjoyed the following years.
Nancy is survived by her husband Francis Bessler, a daughter Deborah Sanchez, son Mark Schmalfeld and his spouse Leslie, grandchildren: Emma Schmalfeld, Luke Sanchez, Annmarie Sanchez, Robin Sanchez, greatgrandchildren: Lyric Sanchez and Astella Birdsong. She had one sister Dorothy Eileen Dexheimer, her husband Robert Donald Dexheimer III, and two nieces, Elizabeth Galliano and Kathryn Dexheimer. The nieces are each married and have four children between them.
       A memorial service will be held at her gravesite in Greenhill Cemetery in Laramie at 11 A.M. on November 22nd, her 91st birthday.  A second memorial service is being planned for a warmer date in 2024 at the Trinity Lutheran Church in Laramie, Wyoming.  Details on the service will be posted in the Laramie Boomerang.  All are welcome to attend both services.  God has blessed us with Nancy's presence and we would like to celebrate her life.