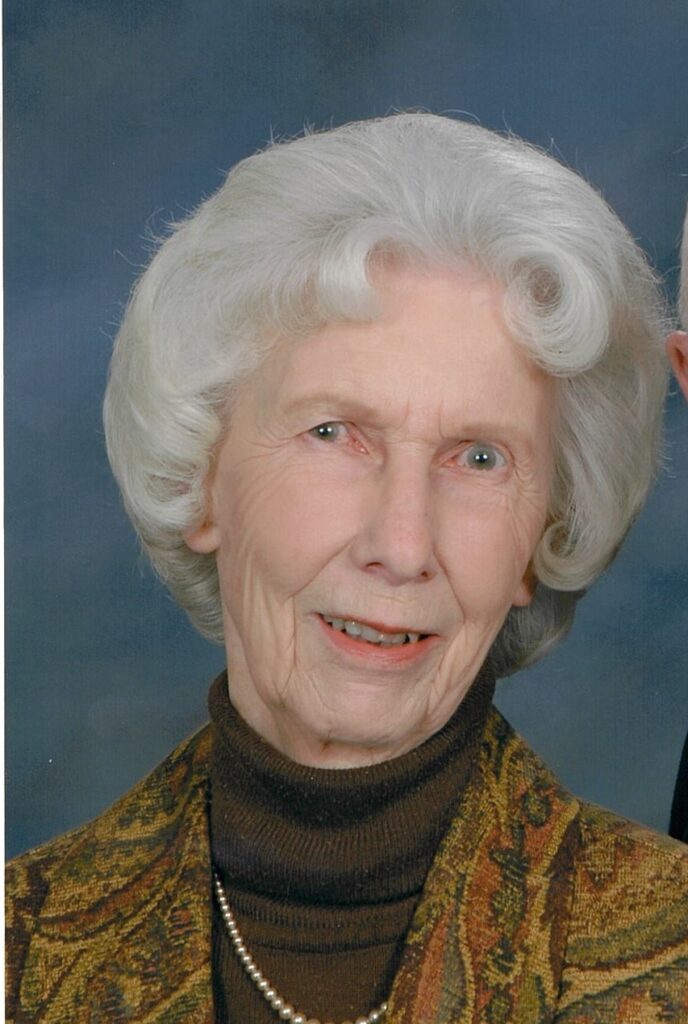 It is with great sadness that we announce the passing of Mary Eveline (Bull) Hulett, cherished daughter, sister, wife, mother, grandmother, great-grandmother, friend, and inspiration to many.
Mary was born February 16th, 1936 in Sheridan, WY to William C & Violet (Traub) Bull of Wyarno. Mary attended the Plum Creek School near Wyarno until the age of 10 when the family moved to Dayton.
She graduated Dayton HS, now known as Tongue River HS in 1954, and went on to earn an Associate's Degree in Early Childhood Education from Sheridan College in 1956.
She married the love of her life, Arlowe D Hulett, on June 9, 1956, at St Edmund's Church in Ranchester, WY.
After their marriage, they moved to Wahpeton, ND and started a family with a daughter in June 1957. Then on to Kemmerer, WY where 2 sons were born, then in 1961 to Newcastle, WY where 2 more daughters were welcomed. In 1968, they moved to Laramie, WY and had another daughter and son. They decided to make this their forever home, as the records show they had 2 babies with each move.
Mary dedicated her life to her family. She was a soulmate to Arlowe, ensuring all was well on the home-front, allowing him to be the best County Agricultural Extension Agent in Albany County. She tirelessly supported her children in their seemingly endless years of 4-H. She was the epitome of a Mom who did it all. She was a fantastic cook, who was known for her cinnamon rolls and cookies.
She was a devout Catholic and lived her life as a Christian. She was generous with her time, from long nights helping kids with homework to teaching how to cook and sew, to opening their eyes to the joy of leatherwork. Her patience was enviable, especially when it came to devoting time to her grandchildren. From sitting on the floor with them coloring, to playing with Lincoln Logs, to teaching some of them the secret to making her famous Christmas fruitcake, ensuring that the tradition would live on long after her passing. She was a Grandma who rode bikes and got herself rollerblades and hula hoops to share the experiences with her grandchildren. She loved to hike and picnic, and hiked Medicine Bow Peak with her kids and grandkids annually for 25 years. She taught her kids the value of being honest and working hard, to love unconditionally, and help those in need.
She had a fierce passion for UW Athletics and spent many years in the stands cheering at football and basketball games in her UW Brown & Gold attire.
Mary will be missed beyond words, but her family is at peace knowing she is with the love of her life, where they will celebrate their 67th Anniversary.
Mary was preceded in death by Arlowe (December 31st, 2022), her loving husband of 66 years; her grandson-in-law Beau Braunberger; and her brothers Harold and Charley Bull. She is survived by brothers George (Isabel), Albert (Janet), Leonard, and Dan (Barb) Bull; 7 children, and 16 grandchildren – Sandy (Chuck) McCumber, Jake (Lisa), Emily Braunberger; Mike (Teri), Melissa, Megan (Corey) Holloway, Andrea; Steve (Gretchen), Nathan (Janelle), Olivia; Patti (Bobby) Sanchez, Sarah (Chuck) Chase, Alexandra; Anne (Roy) Grace, Cody, Makayla; Beth (Devin) Fly, Lauren Sanchez, Jeremy Sanchez; Matt (Maureen), Jack, Abby, Ethan; and 11 great-grandchildren.
All righty then.
Rosary service 6:00 p.m. Monday, June 12, 2023 at St. Laurence O'Toole Catholic Church. Funeral Liturgy 10:00 a.m. Tuesday, June 13, 2023 at St. Laurence O'Toole Catholic Church. Interment will follow at Greenhill Cemetery.