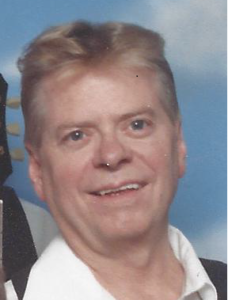 Kendall "Ken" Tinkcom, 66, of Cheyenne, died Friday, August 19th 2016 at Cheyenne Regional Medical Center. He was born November 30, 1949 to Wilber and Audrey (nee Allen) Tinkcom in Seattle, Washington. He was the second of three brothers.
He graduated as Valedictorian at Missouri Military Academy in Mexico, Missouri in 1967. He then attended Central Michigan University and obtained his Bachelor of Arts in Geography. He served in the United States Air Force. Though his career was in optometry his passion was in music. A man of many talents, he was most notably the lead singer and bass guitarist of the Tinkcom brother's band, Triple Threat, since 1988. Papa was a "Rolling Stone!"
He is preceded in death by his father. He is survived by his mother and brothers Wayne Tinkcom of Laramie and Alan Tinkcom of Denver; Cheryl Lee Sharp of Cheyenne; his children Kendall Tinkcom II of Michigan; April Golding, Dawn Tinkcom, Summer Tinkcom of New Jersey; and Marina Tinkcom of Laramie; and his five grandchildren.
A funeral service is scheduled for 10:00 a.m. Thursday, August 25, 2016 at Montgomery-Stryker Funeral Home with Pastor David Grace, officiating. Visitation will be from 8:30 a.m. to service time. Burial will follow at Greenhill Cemetery.
This summary can only capture so much of this legendary man, please share your memories below.