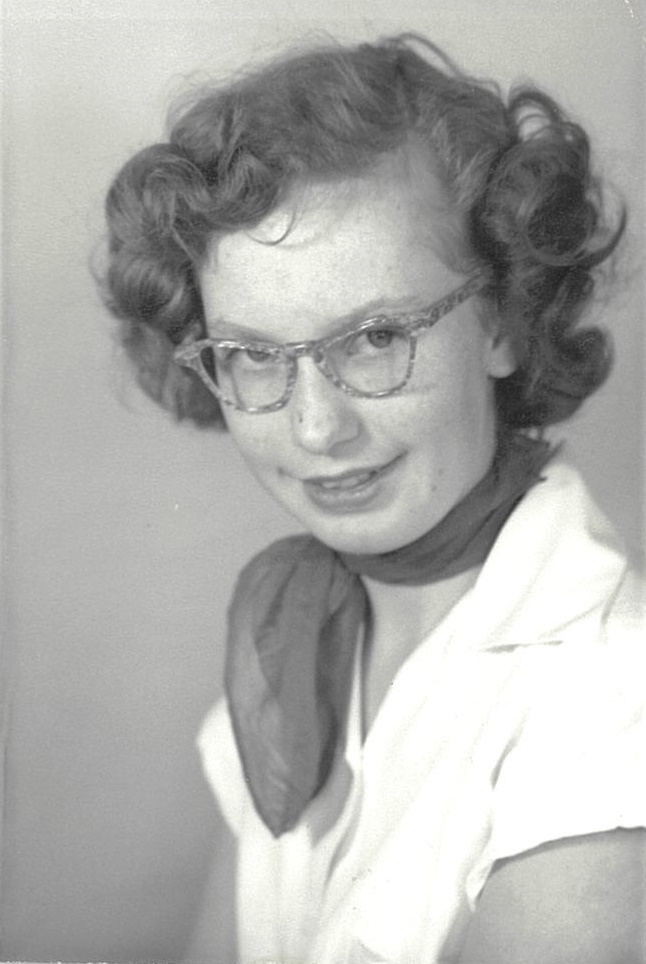 Kathryn (Kathy) Anderson, 83, Laramie, passed away Thursday, May 12, 2022 at Ivinson Memorial Hospital. She was born January 13, 1939 in Laramie, daughter of Francis F. Brueckner and Kathryn Belle (Anderson) Brueckner. After graduating from Laramie Senior High in 1957, she attended the University of Wyoming. She married Verne Anderson May 27, 1958. After getting married, she worked at Mountain West Farm Bureau Insurance for over forty years until she retired.
Nothing made Kathy happier than spending time with her family. She was fortunate enough to live in the same city as most of her extended family for much of her life.
Kathryn was very social and active throughout the community. She had many dear friends she met through a variety of activities. She was an avid bowler for over 60 years, earning membership into the 600 Club. When she wasn't bowling, she enjoyed playing Bridge and was a talented pianist. She and Verne were members of the Elks and the Moose and enjoyed many evenings at the clubs with friends and family. She had a great sense of humor and quick wit. After she retired, if you were looking for her you could usually find her at Perkins drinking coffee.
She was preceded in death by her husband and her parents.
Kathryn is survived by two sons; Mark Anderson (Francine) of Springfield, Missouri, Kurt (Kristin) of Billings, Montana; by her sisters and brothers-in-law; Judy and Larry Erickson of Laramie, and Linda and Ray Harlan of Aurora, Colorado; by grandchildren; Katie Marchesano (Tony) of Cheyenne, Wyoming, Alex Baker of Springfield, Missouri, Maria Anderson of Rock Springs, Wyoming, Lyndi Sturgeon (Colby) and two week old Elias of Torrington, Wyoming, and Rylee Anderson of Billings, Montana; by her brother-in-law, sister-in-law, and their families; Gordon (Alice) Jones of Lewisville, North Carolina, and Joann Pollock of Colorado Springs, Colorado; by nieces and nephews and their families: Kim Gillis, Kelly (Greg) Leigh, Chris (Wendy) Erickson, Jeff (Shannan) Erickson, Greg (Donna) Erickson, Ryan (Kristi) Gerdes; and her very special friend Lamar Capson.
Visitation will be from 4-6 p.m. Thursday, May 19, 2022 at Montgomery-Stryker Funeral Home. Funeral Services will be at 10:00 a.m. Friday, May 20, 2022 at Montgomery-Stryker Funeral Home. Interment will follow at Greenhill Cemetery.
In lieu of flowers, please make donations to Hospice of Laramie, 1754 Centennial Drive, Laramie, WY 82070.