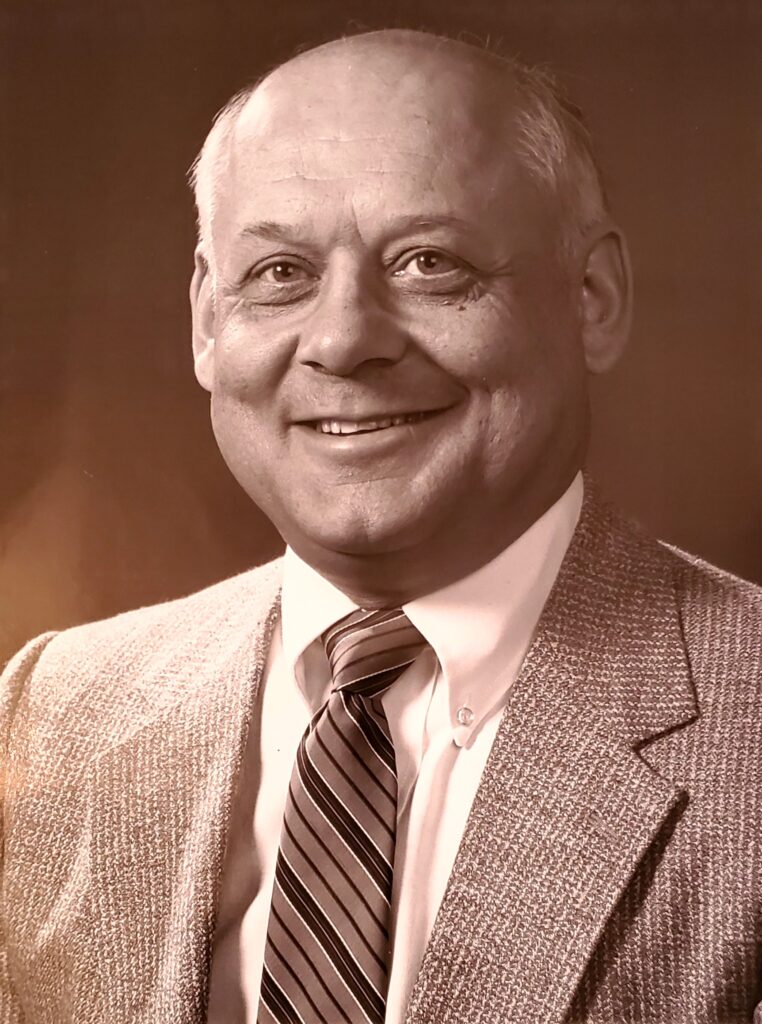 Joseph (Joe) Fred Yovich (also nicknamed Geego), died peacefully at home on April 19th after a courageous battle with cancer, surrounded by his wife and children. He was 85 years old. Joe was born in Rock Springs, Wyoming to Matt and Anna (Kralj) Yovich who both immigrated from what became Yugoslavia. He was the youngest of nine children. After his father's passing when he was twelve, Joe quit school sports and after-school activities to work at Ben's Foodliner and support his family. After high school, he fulfilled his dream of attending the University of Notre Dame and earned a bachelor's degree in civil engineering. He was active in the Army ROTC, and, upon matriculation, he was commissioned as a second lieutenant in the US Army. He served in Europe as a Lieutenant in a combat engineering division during the depth of the Cold War. He was honorably discharged as a Captain in the Army Corps of Engineers. He later attained a master's degree in civil engineering from the University of Wyoming.
Joseph married his wife of 58 years, Sharon Waters Yovich, on August 22nd, 1964. The couple are the proud parents of six children and nine grandchildren. Joe felt strongly about the importance of family, and large family gatherings were a frequent occurrence. A favorite tradition came from the "old country" – the hosting of a pig roast. Over the years, hundreds of people have enjoyed sharing this annual event with the Yoviches.
Joe and his family were also involved in Wyoming swimming for many years, and he served as a passionate and active swim parent, coach, and official.
A Professional Engineer and Professional Land Surveyor, Joe spent 37 years with the Wyoming Highway Department designing, building, maintaining, and managing state highways. Professional positions included resident engineer, district engineer, and leader of the University of Wyoming Design Squad.
The 28 years of his retirement were the greatest years of his life. He traveled several times to visit relatives in Croatia, spent time traveling with friends and family, and enjoyed golfing all over the country. During the winter months, he was known as Alpine Joe on the ski slopes, and in the summer, he was branded "Fairway Fred" on the golf course. He loved his family and delighted in visiting his children and spending time with his grandchildren, and a couple of adopted grandchildren. "Grandpa" was famous for his chocolate chip pancakes, malts, and the occasional tea party.
The last few years of Joe's life were spent battling cancer and the effects of the cancer treatments. He maintained an unfailingly positive attitude. Even at his sickest, he reported that he was "feeling good." During this time, Joe and Sharon continued to attend the activities and important events in their children and grandchildren's lives. He was a strong man who relished the family Easter celebrations just days before his death.
Joe is survived by his loving wife, Sharon; his children Matt (Amy) Yovich, Margaret (Tom) Hudson, Joe Jr, Jayne (Marty) Hellenberg, Ron (Shelly) Yovich, and Rob Yovich; his grandchildren Elizabeth, Michael, Anna, Courtney, Josh, Nicholas, Alexandra, Alaina and Cameron; as well as numerous nieces, nephews, great nieces/nephews. He was preceded in death by his parents, his siblings John, Rose, Margaret, and Kurt Yovich and Marie Shoopman, Anne Robertson, and Olga Magagna.
Joe leaves a lasting legacy, and his memory will forever be cherished by his family, friends, and all those whose lives he touched. His life will be celebrated with a vigil service at 6 pm Friday, April 28 and a Funeral Mass at 11am on April 29 at St. Paul's Newman Center in Laramie. A private burial will take place at the Church of St. Mary Columbarium in Cheyenne, Wyoming. In lieu of flowers, the family requests that donations be made to the Meredith & Jeannie Ray Cancer Center or Laramie Hospice.