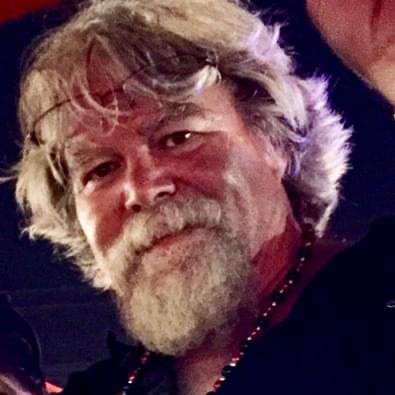 James Milton Koenig, "Koe" of Cheyenne Wyoming, unexpectedly passed away at the age of 59 on Friday, September 1st, 2023. Memorial services will be performed by Pastor Nathan Denbow at Calvary Chapel Cheyenne Church, 9209 Ridge Rd, Cheyenne, WY 82009 at 1:30 p.m. on Friday, September 8th, 2023. He will be laid to rest at his forever home, 1381 Kate Cameron Dr. Cheyenne, WY 82009. A memorial fund has been set up at the Uni-Wyo in Laramie for the Jim Koenig Memorial Fund, 1381 Kate Cameron Dr, Cheyenne, Wyoming, 82009.
James Milton Koenig was born in Lincoln Nebraska on May 17th, 1964, the son of Lois and James Koenig. Growing up on the family farm in Kimball, Nebraska he discovered his passion for farming, automobiles, and mechanics. While attending Kimball County High School he participated in numerous sports and activities, including wrestling, track, basketball, and football, while excelling in football. Koe loved Kimball football, where his lifelong relationships were formed. When the opportunity arose, Koe loved reminiscing with teammates about the 9-0 senior season and playing in the Western Nebraska All Star game. After graduating high school in 1982 Koe attended Chadron State College on a football scholarship. After his football career was cut short due to injury, he decided to work on the family farm until attending WyoTech, obtaining numerous mechanical degrees. This led Koe to landing a job as a master mechanic for GM in Boulder, Co. After working as a master mechanic, Koe attended University of Nebraska at Kearney and obtained his Bachelor's Degree in Business. Koe was always up for adventure. Trips to Europe with close friends, hundreds of Husker football games (attending all 3 National Championship games!!) He loved Bayside Beach, Lake Mac, riding to Sturgis, boating with family, especially his boys, snowmobiling, car shows, working on vehicles with his boys, mentoring and teaching them daily-driving his point home like only he could. Koe loved food. Man did he love food. Specifically, his mother Lois's Blue Ribbon Potato Salad, Sotie's fried chicken, and a gooood nipple rubbing brisket.
Koe moved back to Kimball to begin his stellar 20+ year career with Snap-On-Tools, achieving top tool salesman in the nation several times. In 1996 Koe and his dad built his dream cabin and forever home near Curt Gowdy State Park, in Wyoming. Koe married the love of his life, Darla Diane Vogeler, on August 4th, 2001. Sons, James Dakota Koenig and Jack Ryan Koenig came shortly after, it was clearly evident to everyone that his boys were the most important thing in his life. He was so proud of them!
Survivors of his immediate family include his wife of 22 years Darla Diane Koenig, his two sons James Dakota Koenig (21) and Jack Ryan Koenig (18) of Cheyenne, Wyoming. His mother Lois Koenig of Sun Lakes, Arizona, older sister Kimberly Beyer (Husband Dennis Beyer) of Sidney, Nebraska, twin sister Jean Koenig Anderson of Sun Lakes, Arizona, father in-law William F Vogeler of North Loup, Nebraska, brother-in-law Todd Vogeler of Lincoln Nebraska, sister-in-law Cynthe Vogeler of Alamogordo, New Mexico. Nephews Adam Speck, Tyler Anderson, Eric Beyer, Brayden Vogeler. Niece Madisen Vogeler.
Preceded in death by his father James Franklin Koenig, his mother-in-law Nancy Diane Vogeler, nephew Ryan Patrick Vogeler, niece Shelby Adair Anderson.
Pallbearers: Sotie, Hilti, Teddy Roo, Tanner, Snappy, Vinnie, Henry, Munster, Pretty Boy Vogeler Honorary Pallbearers: Tyler Anderson, Brayden Vogeler, Madisen Vogeler, and Cynthe Vogeler