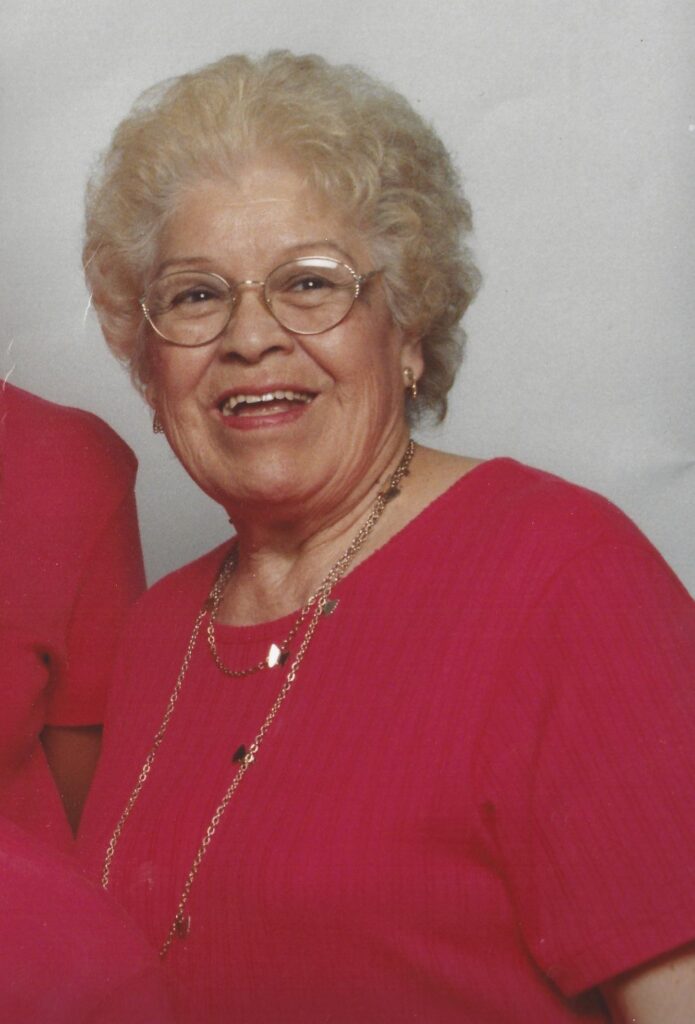 Eloisa Mondragon, 93, of Laramie passed away on August 31, 2023 with her family by her side. She was born April 27, 1930 to Claudio and Dominguita Vigil in Taos, New Mexico.
She married Jose L. Mondragon on June 10, 1950 in Taos. Eloisa and Jose moved to Walden, CO in 1950 so Jose could work on the Union Pacific Railroad. They eventually moved to Laramie, WY.
She enjoyed cooking and gardening but most of all she loved her family and always present in her grandchildren's life.
Eloisa was a devout Catholic belonging to St. Ignatius Catholic Church in Walden and St. Laurence O'Toole Catholic Church in Laramie.
She is preceded in death by parents; daughter Lucia Mondragon; and sisters, Elnora and Orlinda.
She is survived by her husband of 73 years, Jose Mondragon of Laramie; daughters, Irene Calia (Ken) of Monroe, Michigan and Patricia Drinkwine (Ron) of Walden, CO; grandchildren, ShyAnn Jones (Kris) of Elko, NV and Beau Meredith of Albuquerque, NM; great grandchildren, Lauren Rausch and Jordon Meredith; sister, Ruth Montoya of Albuquerque, NM; and numerous nieces and nephews.
Rosary service will be at 5:30 p.m. Wednesday, September 6, 2023 at Montgomery-Stryker Funeral Home. Funeral Liturgy will be at 10:00 a.m. Thursday, September 7, 2023 at St. Laurence O'Toole Catholic Church. Interment will follow at the Walden Cemetery in Walden, Colorado.