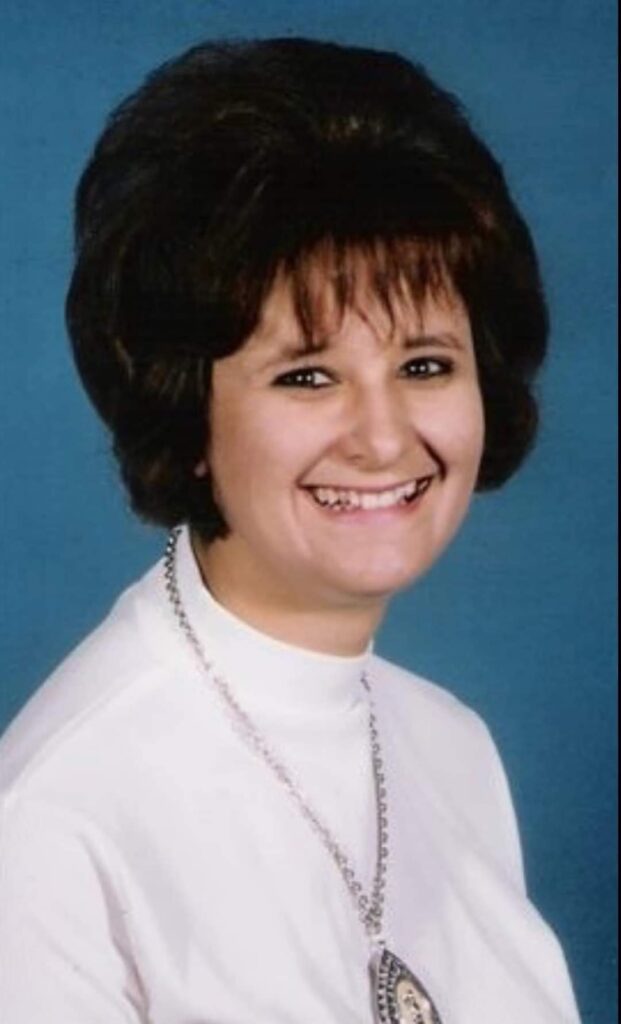 Donna Marie (Vandyke) Wells, who called Riverside home since 1975, passed from this world peacefully on November 20, 2022 in Laramie, Wyoming.
Donna was a woman who had many jobs in her life but enjoyed raising her three sons and spending time with her friends and family most of all.
Donna was preceded in death by her father, mother, sister, and two brothers.
She is survived by her husband of fifty-nine years and life-long friend Roy Thomas Wells (Encampment, WY); her three sons William Wells (Salt Lake City, UT), Thomas Wells (Mountain View, WY), and Joey Wells (Laramie, WY); her brother Mike Pavlica (Cheyenne, WY) and her sister Linda Ricciardelli (Florida); her grandchildren Aurora Wells, Victoria Wells, Alyx Wells, Trenten Wells, Ashtyn Wells, Abby Wells, Chloe Thomas, Claire Wells, and Silas Wells as well as many other family members and friends.
Her smile and unyielding love will be dearly missed by all who knew her.
A ceremony of life will be held in the spring of 2023. Donna will be laid to rest at Mountain View Cemetery near her home in Riverside.
Go to www.montgomerystryker.com to send condolences or to sign the online guestbook.