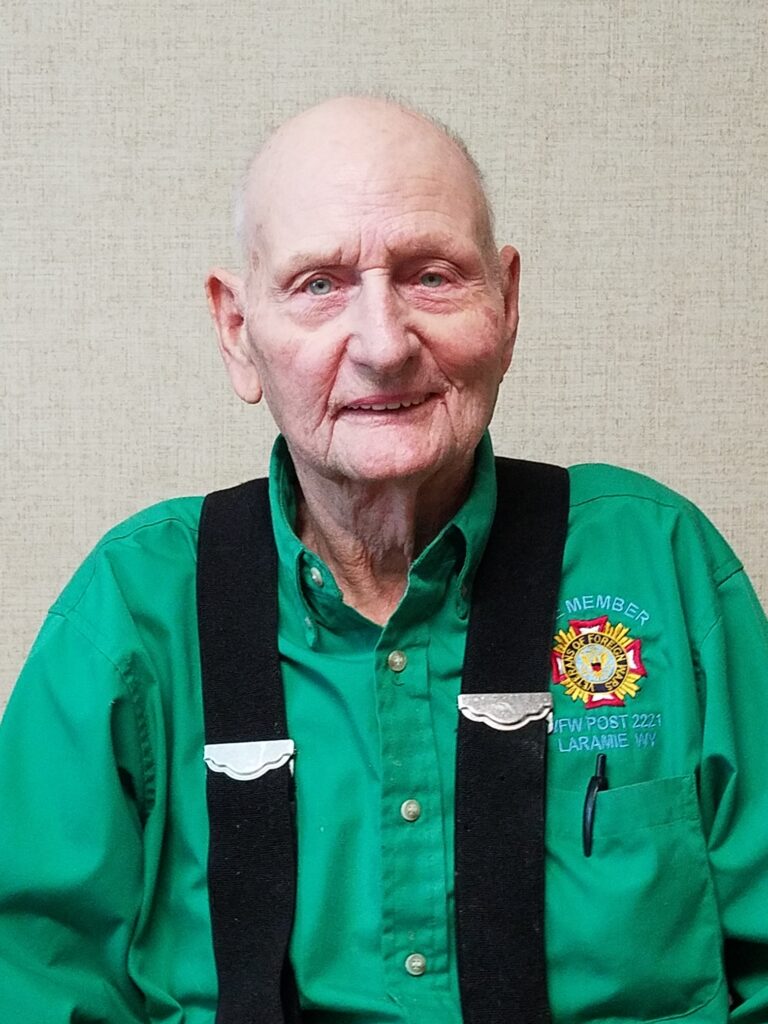 Donald E. Nielsen, 98, of Laramie WY, passed away September 26, 2022.
He was born May 31, 1924, to Niels and Florence (Essley) Nielsen at Arnold, NE. He graduated from Stapleton High School in 1942, then joined the United States Army in 1946. He married Esther Mary Furmanski on October 29, 1949, in Arnold, NE. He worked for Standard Oil in Stapleton, NE, Hudson Oil in North Platte, NE, then was transferred to Laramie, WY. He worked for the City of Laramie and retired from the U.S. Postal Service. Don enjoyed hunting, fishing, and playing cards. He was a member of the Eagles, American Legion, and VFW.
He is survived by his wife, Esther; son Gary Nielsen; daughter Carolyn Herman all of Laramie, WY; son Alan (P.Z.) Nielsen of Barnes, WI; son Dan Nielsen; grandchildren: David, Kristin, Brittany, Elise, Kristian, Michael, Nicole; 5 great-grandchildren; and several nieces and nephews. He was preceded in death by his parents; and siblings, Darold, Deane, Darwin, Donzel, Lenora, Leora, Lynette, Lorain; infant siblings Virginia, Dennis and Dale.
Vigil Service will be 6:00 p.m. Thursday, September 29, 2022 at St. Laurence O'Toole Catholic Church. Funeral Liturgy will be 1:00 p.m. Friday, September 30, 2022 at St. Laurence O'Toole Catholic Church. Inurnment will follow at Greenhill Cemetery with Military Honors by the Wyoming National Guard and the Laramie Veterans Honor Guard.