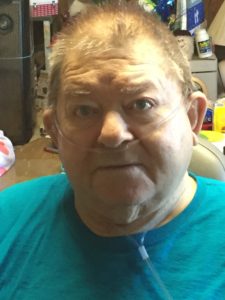 Robert E. "Bob" Curry, 78, of Laramie died Saturday May 6, 2017 at Cheyenne Regional Medical Center.
He was born March 19, 1939 in Laramie, WY the son of John B. and Mina (Tallman) Curry.  He received his education in Laramie and held several different jobs, until hiring on with the Wyoming Highway Department where he worked, retiring after 26 and a half years.  He married Lynn Cannon in Cheyenne, Wyoming December 22, 1978.
He enjoyed hunting, welding, fishing and any outdoor activities along with taking pictures.
He was preceded in death by his parents and two siblings, Josephine Taylor and Dorothy Seidl.
He is survived by his wife Lynn Curry of Laramie, WY; his children, Kathy Otte of Laramie, WY; Kristy Curry of Ft. Collins, CO; Donnie Jordon of Laramie, WY; Brian Jordon of Laramie, WY; Kim Flores of Laramie, WY and Jeannie Stevenson of Greeley, CO.  Also surviving are seven Grandchildren and nine Great Grandchildren.
Visitation will be held from 12:00 p.m. until service time on Friday at Montgomery-Stryker Funeral Home.
Funeral services will be held Friday, May 12 at 2:00 p.m. at Montgomery-Stryker Funeral Home with the Reverend Dick Naumann, officiating.  Burial will follow in Green Hill Cemetery.  Memorials may be made to the charity of one's choice.