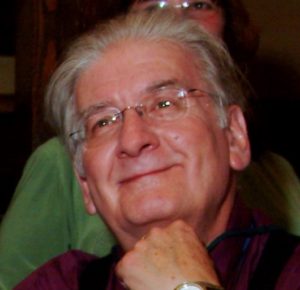 Michael T. Salz, 73, residing in Laramie, Wy, (FC) died peacefully in his home on October 21, 2016.  Born in New York City, January 22, 1943, to Sol and Rose (Farkas) Salz, New York union leaders, which contributed to Michael's compassionate work in the health field. He received his B.A. from City University of New York; his M.S. in Administrative Medicine from Columbia University (NYC), College of Physicians and Surgeons. Before retiring, he worked at the Center for Rural Health, Research and Education, College of Health Sciences, University of Wyoming. His work brought service advances in healthcare, social services, private businesses, education, and government.  He was the Tribal Health Director for the Southern Ute Tribe. Earlier, he worked at Harlem and Delafield Hospitals in NYC. When arriving in Colorado, he worked for Denver's Regional Medical Program, Malcolm X Mental Health (Denver). In Western Colorado, he managed the Professional Standards Review Organization. He was very involved in his later years in alternative and complementary medical approaches.
He precedes his life partner, Mona Schatz, his sister, Jennifer Salz, and children Stacey and Christopher and their children, and Mona's son Thain and partner, Jessica.
A memorial gathering will be held this Sunday, 3PM at 2105 Nighthawk Drive, and is open to family, friends, and colleagues. In lieu of flowers, donations may be made to the University of Wyoming Foundation, College of Health Sciences, (include his name on your donation) mailed to: UW Foundation, 1000 E University Avenue, Laramie, WY, 82071.