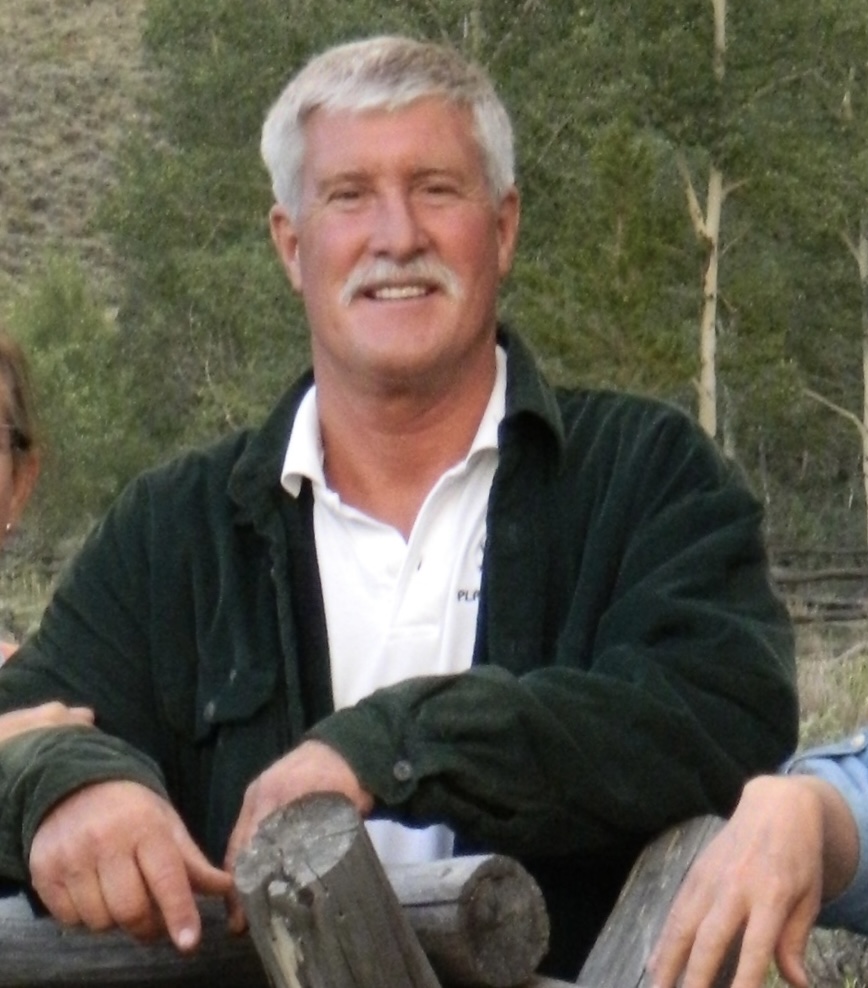 Mark George Goulette, 70, died on Feb. 18, surrounded and uplifted by the love of his
family.
Many people called Mark "larger than life," but after several complex back surgeries that took place at Presbyterian/St. Luke hospital in Denver, on Feb 7th Mark suffered cardiac arrest and went into a coma.  Unfortunately, due to severe brain damage, the body that Mark used to do so much good on this earth would never recover.
Mark was born on October 9, 1952, in Moultrie, Georgia. His wonderful family included father, George, mother, Betty, and sisters Mary and Jennie. In 1961 the family moved to Boulder, Colorado.  Mark graduated from Boulder High School where he was a football team captain and excelled in other sports. He attended and graduated from the University of Northern Colorado in Greeley, where he met his loving wife Debbie.
Mark's ready smile reflected his generous spirit. He supported his hometown of Walden, Colorado in countless ways, by serving on numerous boards.  Over the years he helped get grants to build the Jackson County Swimming Pool, and North Park medical facilities.  He served as a member of the Jackson County Search and Rescue and aided Jackson County Council on Aging.  Behind the scenes Mark helped everyone!  He used his carpentry skills and anonymous monetary donations to support residents of Walden.
Mark moved to Walden, CO in 1976.  During his 26 years at North Park High School he taught Industrial Arts and Building Trades. He also coached high school football and wrestling for much of that time.

In 1985, Mark started Goulette Construction. He built and designed custom homes part time during his summers, and then full time after he retired from teaching in 2003.
Each year Mark would hire local high school students and teach them valuable construction and life skills.  Many of these young men went on to pursue careers in the construction industry.  His employees became lifetime friends with their boss, always remembering his contagious enthusiasm for life, incredible work ethic and his dedication to quality workmanship.

Mark and Debbie enjoyed 45 years of marriage. In 1989 they had their only child Josie Paige.  As a family they enjoyed travelling.  Their favorite places included Italy and Akumal, Mexico.  Skiing, snowmobiling, hiking, jeeping and horseback riding were the family's favorite pastimes. Mark and Debbie were devout Catholics and took religious pilgrimages to Europe and South America. They attended and always supported St. Ignatius Catholic Church in Walden.

Funeral services will be held Friday, March 3rd at 11:00 at the high school gym in Walden.
In lieu of flowers, Debbie and Josie ask that donations be made to either Jackson County (CO) Search and Rescue or to Jackson County (CO) Council on Aging. Both have websites. Donations can also be sent to Mountain Valley Bank, Post Office Drawer 758, Walden, CO 80480.