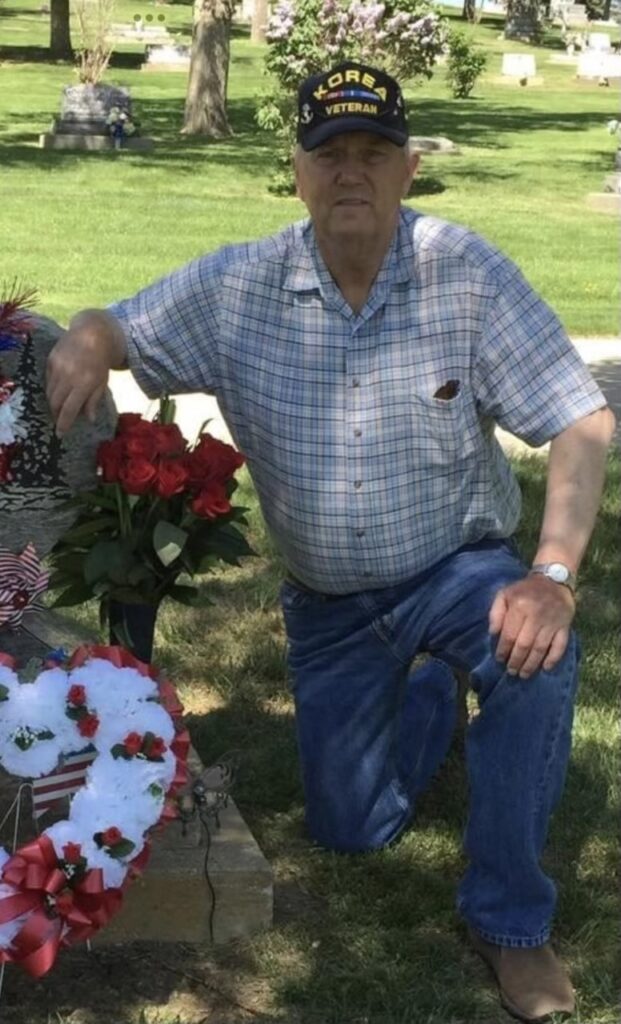 Lonnie Jerome Briggs, 74, of Elk Mountain, Wyoming, passed away where he loved being most in the mountains, on September 15, 2022.
On July 26, 1948, Elsie Briggs (Delinger) and Alexander Briggs welcomed Lonnie Briggs to their family.
Lonnie Briggs was a very hardworking and loyal person. From serving in the United States Army where he was stationed in Korea from October, 1967 until May, 1969. During his high school summers, he worked in the hay fields to provide for himself and his brothers. He was also a fourth-generation coal miner for 43 years; never losing sight of what was most important, his family. At age 18, he began dating his future wife, Wendy Wise. They married on August 23, 1969, in Hanna, Wyoming. He lived his life as a devoted husband, father, and grandfather.
Not only was Lonnie a family-oriented man, but he was also very involved in the community. As a proud Veteran he displayed flags at the Elk Mountain cemetery during Memorial Day and was on the cemetery board. He cared for the grounds at the Elk Mountain Cemetery for over 20 years. Lonnie was commander of the Hanna, WY V.F.W. post. He enjoyed organizing the annual Labor Day celebration at Elk Mountain as well as Memorial Day dinners in Hanna. He also enjoyed coaching little league baseball and officiating highschool basketball games. Lonnie loved hunting, trapping, fishing, camping, and watching his grandkids play sports like track, basketball, volleyball, and football. He was a very outgoing and friendly guy to everyone he met. Lonnie loved his kids and his family so much and was always considered to be the life of the party by those around him.
He is preceded in death by his parents, daughter Tammy Shinkle, brother Dwight Briggs, and sister Clara Stone.
Lonnie is missed dearly by those surviving him in life; his loving wife of 53 years Wendy Briggs; his children Kimberly Irene (Morgan) of Elk Mountain, Lori Acton (Darryl) of Rawlins, Jenelle Larson (Todd) of Rawlins, a son-in-law Gordon (Mary) Shinkle; grandchildren Ryan, Colton, Trevor L., Garrett, Marissa, Kelsie, Trevor P., Mitchell, Brett, Brooklyn, Britney, and several great-grandchildren; and his siblings A.D. Briggs (Sharon), Orrill Briggs (Debbie), Robert Briggs (Penny), and Bill Briggs.
Funeral Services will be held Wednesday, September 21, 2022, at the Christ Lutheran Church in Rawlins at 10:30 a.m. Public viewing will be at 9:30 a.m. Interment will follow the services at the Elk Mountain Cemetery with military honors.
In lieu of flowers, memorial donations may be made to the Christ Lutheran Church, PO Box 397, Rawlins, WY 82301.