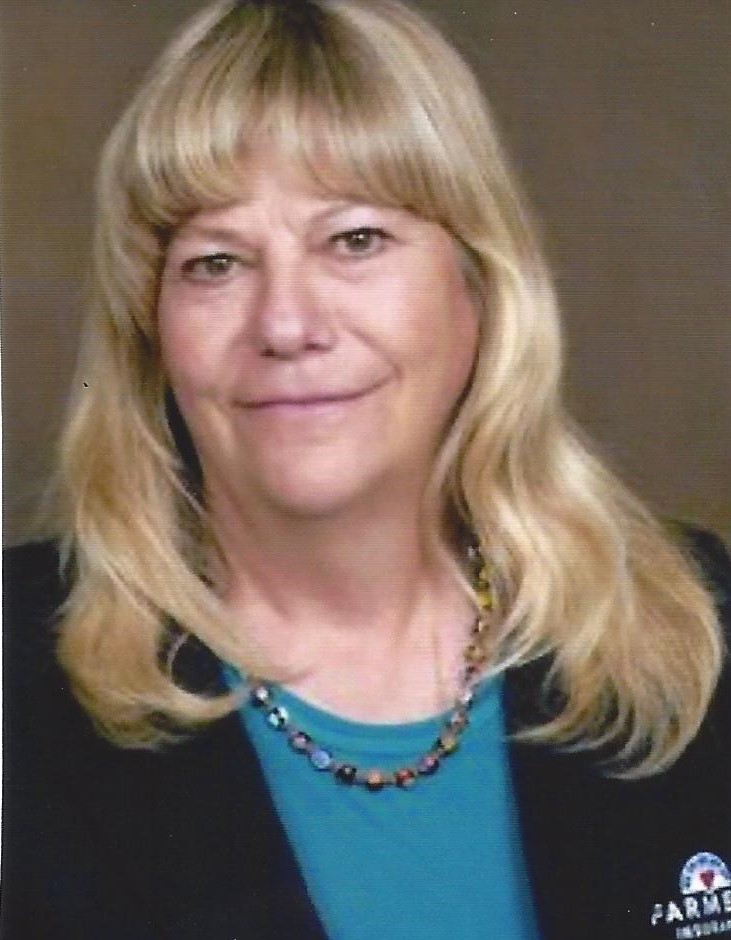 Leslie Miech Roberts, 59, formerly of Laramie, died September 26, 2021, at her home in Beulah, WY from a tragic fall down the stairs of her home. Leslie was born August 10, 1962, in Laramie, WY to Robert and Gayle (Rolston) Miech. Her early years were spent in Laramie, and she eventually moved with her family to their ranch in Bosler, WY, where she attended the Bosler Elementary School from grades 4-6. She then attended Laramie Jr. High and Laramie High School graduating in 1980. She worked at the Farm Bureau and two departments at the University of Wyoming.
Leslie married Wayne Smith in 1982 and they lived in the Smith homestead house, where she learned to cook on a wood stove and honed her pioneering skills caring for her cattle, sheep, llamas, and milking goats. She enjoyed sharing her time with many nephews and nieces on both sides of the families. Later when she and Wayne were divorced, she sold her livestock and moved to Laramie. There she bough a house and worked in the office of SE Insulation and Farmers Insurance. When her father retired, she bought his Farmers Insurance business.
After 14 years together, she married Steve Roberts in 2019. They enjoyed golfing and hunting, and Steve built Leslie a greenhouse, to aid her with her love of gardening.
Leslie was very active in the Albany County Cattlewomen and was a past president of the county and a past president of the Cattlewomen of the state of Wyoming.
Leslie and Steve moved to her dream property in Beulah, WY, where they had dozens of fruit trees and a large garden, filled with raspberry bushes, which she used for canning and making jams for friends and family.
Leslie was preceded in death by her father and grandparents.
She is survived by her husband, Steve Roberts, her mother, Gayle Miech of Laramie, brother Chuck (Sheryl) of Evansville, nephews: Ken (Erin) and daughters, Ellen and Lorraine of Casper, Andrew (Kate) and daughter, Willow of Spring, TX, plus many aunts, uncles, cousins, nephews and nieces. She also had stepsons, Wade (Jen) of Laramie and Shay (Helen) of California and their respective families.
The Fidler-Isburg Funeral Chapel in Spearfish, SD is in charge of arrangements with a Celebration of Life to be held at a later date in Laramie. Memorials may be sent to the Albany County Cattlewomen, PO Box 582, Laramie, WY 82073 or to the Laramie Elk's Lodge, BPOE 582, 102 2nd St. Laramie, WY 82070.