Born 18 July 1933 – Died 8 June 2022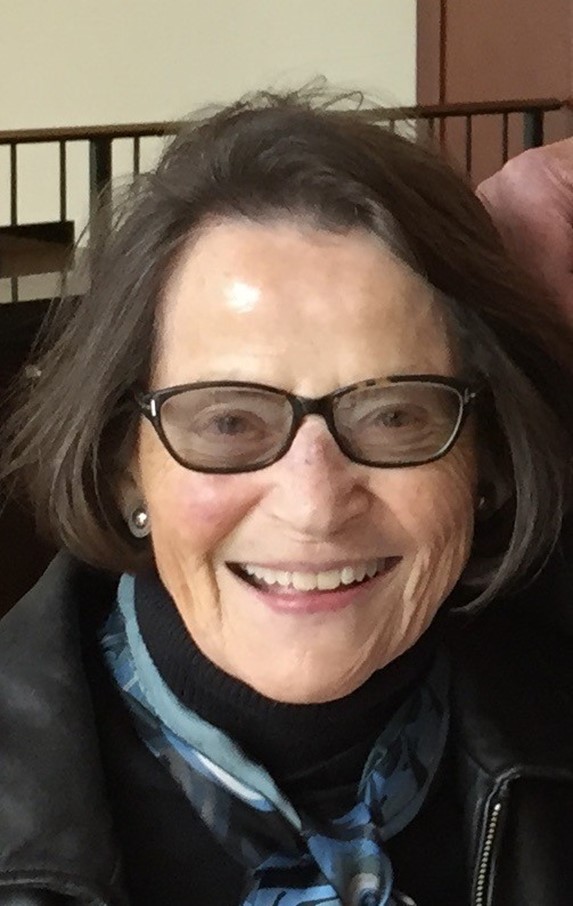 Kay was born in Ventura, California, the daughter of Ira and Helen Gillespie Hahn. She attended schools in Wyoming, Oklahoma and Kansas, graduating from Fort Hays Kansas State University in 1955 with a Bachelor of Arts in English.
Kay married Tom Nord on April 19, 1958 in Denver, Colorado. Together they were owners of TANCO, Inc., an irrigation service business in Denver from 1958 to 1961. In 1961 they moved to New Mexico and took over Desert Rain, an irrigation supply and construction business in Roswell and Carlsbad, from 1961 to 1970.
In 1970 the family relocated to Colorado. Kay served as an assistant Research Librarian for the Marathon Oil Research Center in Denver, as School Librarian for Pitts Elementary and the Lake County Middle School in Leadville, and as a Librarian for the Western Colorado Health Systems Agency Library Program in Grand Junction. Kay was active with the Girl Scouts, serving as a co-leader for her daughter's troop during their time in Colorado, and attended many happy days at Girl Scout Camp over the years.
After moving to Wyoming in 1984, Kay became Executive Director of the Wyoming Library Association. She served as a volunteer Librarian for the Centennial Library, and was active in many community activities. Kay was honored in 2007 by the Wyoming Library Association, receiving the Meritorious Service Award.
Kay and Tom lived in Denver, Grand Junction and Rifle, Colorado; in Carlsbad and Roswell, New Mexico; and in Laramie and Centennial, Wyoming. After retirement, Kay and Tom traveled extensively, visiting all 50 states and over 30 foreign countries. Kay thoroughly enjoyed each and every journey.
Kay delighted in sharing loving fun times with her extended family around the country and the world. Her interests included reading, times with friends and neighbors both old and new, and enjoying the Rocky Mountain wildlife. A forever loving and devoted wife, mother and grandmother, Kay is survived by her husband Tom; son Mark and ex-wife Claire together with grandchildren Samantha and Alexander of Colorado; son Matthew of Florida; daughter Julia and her husband Christopher of Maine together with grandchildren Oliver and Madeline; son Christopher and his husband Yoel of New Mexico; and by her "adopted" son and daughter Mark and Janett Hutsell of Arizona.
Cremation has taken place. A celebration of Kay's life is planned for a late summer day on the North Fork of the Little Laramie River near Centennial, Wyoming. Donations in her memory may be made to the Centennial Valley Historical Association or the Ivinson Memorial Hospital Foundation.