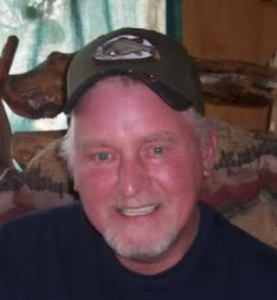 John F. Kott Sr., 73 of Laramie was called home on Friday September 2, 2016 with his son, daughter and son in law by his side. He was born May 30, 1943 in Manhattan, New York to Stanley and Mary Kott. He married Raquel Delgado the summer of 1970. In 1972 their daughter MaryRose was born and a year later their son John was born.
John worked for many years in New York as the doorman for the famous Majestic Apartments. He enjoyed that job. On his free time he loved taking the family to Rockaway Beach and to Coney Island, which were some of his greatest memories. In 1979 the family moved to Laramie, Wyoming to be closer to John's parents Stan and Mary who had moved there a couple years prior after falling in love with the plains lakes and the Snowy Range mountains. John got a job at Big Horn lumber where he worked for many years. He and Raquel were divorced in 1983. John enjoyed fishing and hunting with his Father. Camping, snowmobiling and motorcycling with his son. He also had a close friendship with his son in law Mark. John was a member of the St. Laurence O'Toole Catholic Church. John worked at the University of Wyoming and his most recent job where he retired from after 15+ years of service as a custodian with the Albany County School District at the Laramie Senior High School. His area was the large gym and he took great pride in his work. But what he enjoyed most there were the people he worked with and all the kids he got to know. John had an impeccable work ethic.
In 2006 his Grandson Mason was born, he was his pride and joy. John loved going to Mason's baseball games and cheering. When his health prevented him from attending, he couldn't wait to hear how well he did.
He is survived by his children, John S. Kott, Jr. (Kimberly) of Milwaukee, Wisconsin and MaryRose Aragon (Mark) of Laramie, Wyoming; his grandchildren, Mason Aragon of Laramie, WY and Matthew Stick and Sarah Stick both of Milwaukee, Wisconsin.
Funeral Liturgy will be held at 10:00 a.m. Friday, September 9, 2016 at St. Laurence O'Toole Catholic Church with the Reverend Fr. Augustine Carrillo, celebrant. Honorary Pallbearers will be John S. Kott, Jr., Mark Aragon, Rod Aragon, Mason Aragon and Matthew Stick. Inurnment will be at 1:00 p.m. Friday, September 9, 2016 at Harmony Cemetery.
Memorial contributions may be made to St. Laurence O'Toole Catholic Church, 617 S. 4th St. Laramie, WY 82070.