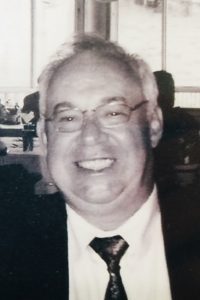 On June 20th, 2018 cancer finally beat John Boysen after one hell of a fight.  John Eugene Boysen was born August 25, 1954 in Lancaster Pennsylvania to "Ted" Theophilus Henry Boysen, MD and "Jean" Regina Maria Danaher. He attended school in Rock Springs, WY and went on to attend the University of Wyoming where he studied Petroleum and Chemical Engineering. On May 17, 1975, he married his true love, "Deedee" Deidre Baur in Cheyenne. He continued with engineering and in May 1977 he earned his master's degree.  His career took him from Uranium Solution Mining, to the FMC Trona Mines, to Custom Fabrication and then back to Laramie at the Western Research Institute.  WRI fueled his passion for making the world a better place. During his time there he worked on cleaning up numerous super fund sites and started to work internationally.  In 1992 he left WRI to become a partner in RT Corporation.  This sparked his entrepreneurial spirit, and in 1995 he started his own business, BC Technologies. His engineering work was a dedication to his passion for cleaning up the world and 'leaving the campsite cleaner than he found it'.  He worked with oil and gas and the mining industry to clean up many sites, produce energy more efficiently, and commercialized water treatment options for the oil and gas industry that actually cleaned water.
 He was a man who was dedicated to his family. He and Deedee were married just over 43 years and loved each other with all of their hearts until the end. They had three children, Erin, Buddy, and Katie. He was a wonderful husband, father, and brother. He loved his dogs. He was an avid golfer, hunter, and general enjoyer of the outdoors. He loved to travel and sample delicious food anywhere he went. He enjoyed listening to music, playing cards, drinking wine, and telling hilarious stories. His sweet soul will be missed by all who knew him.
He leaves behind his wife Deedee, children Erin Bohnet, "Buddy" Robert & wife Jessica Boysen, and Katie & husband Dan Wienecke, and grandchildren "Jack"  John Boysen, "Sammy" Samantha Bohnet, and "Reggie" Regina Wienecke, his siblings "Bob" Robert Boysen, Clara Bunning, and Louise Bertagnoli, their spouses, and numerous nieces and nephews.
In lieu of flowers please send donations to Hospice of Laramie, Meredith & Jeannie Ray Cancer Center, or the Shriners Hospitals For Children. A celebration of life will be planned at a later date.
 A celebration of John's Life will be from 1:00-4:00 Thursday, July 26, 2018 at the Alice Hardie Stevens Center, 603 E. University Ave., Laramie, WY 82072. Please bring your memories of John to share.