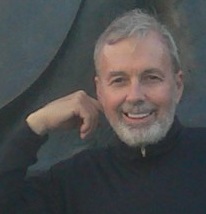 John Eric Nydahl, 73, died peacefully at Ivinson Memorial Hospital on April 16, 2017 after a hard-fought battle against leukemia.  He was born in Canton, Ohio, on July 20, 1943 to Herbert I. and Pauline (Fredey) Nydahl.  The son of a WWII Navy pilot, the family moved frequently along the east coast, Cuba and Trinidad.  John attended 12 schools by the time he graduated from high school in Tampa, Florida.  Early on, he had an interest in engineering which became his passion during his lifetime.  He attended the University of Florida where he was a member of Sigma Chi Fraternity.  He graduated from the University of Florida with a BS in Aerospace Engineering in 1965 and an MS in Aerospace Engineering in 1966.  During that time his interest in aviation led him to obtain his pilot's license.  He enthusiastically accepted the opportunity to move west and obtained a PhD in Mechanical Engineering in 1971 from Colorado State University.  The University of Wyoming Mechanical Engineering department head asked him to teach for one semester in January 1971.  That invitation turned into a very successful 34 year career of teaching and research.  Among many accomplishments, he co-authored a highly-acclaimed thermodynamics textbook.  He retired as professor in 2005.  He met his wife Linda Hockmeyer in Laramie and they were married in 1982.  They were devoted to each other and shared a love of travel, books, wine and Linda's cooking.  An avid outdoorsman, he enjoyed joining friends in playing handball and tennis, climbing, scuba diving, cross county and downhill skiing, backpacking, hiking and camping.  With a curious and inquisitive mind to the end, he enjoyed reading all things scientific and historical.  Travel with family and friends was a lifetime interest.
John was preceded in death by his parents and his sister Cheryl Nydahl.  He is survived by his wife Linda, his sister Barbara (Tim) Arnold, Cincinnati, OH, his sister Deborah Morris, Cincinnati, OH, and numerous nieces and nephews, and grand-nieces and grand-nephews.
The family appreciates the compassionate and skilled care John received at MD Anderson Cancer Center, Houston, TX, for 5 years and the doctors and staff at Meredith and Jeannie Ray Cancer Center and Ivinson Memorial Hospital in Laramie.  His friends were a source of strength and support to the end.
At his request, there will be no services.  Memorial contributions may be made to Cathedral Home for Children, 4989 N. 3rd St, Laramie, WY 82072.