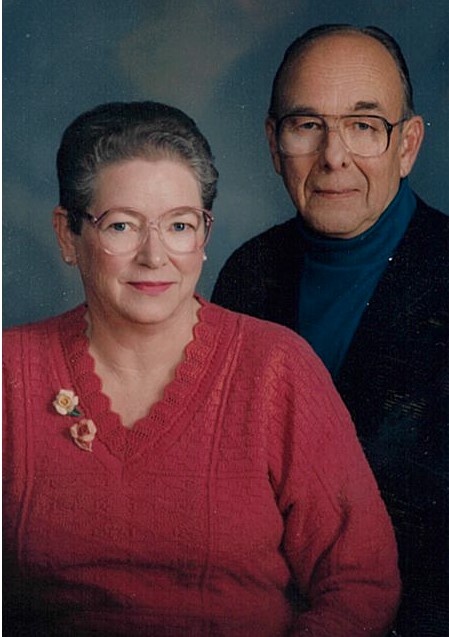 Joan Nazarenus "Jo" Strom was born March 1, 1936, in Sioux City, Iowa the daughter of L.J. "Larry" Nazarenus and Zola Koenig Nazarenus. She died August 9, 2021, in Laramie, Wyoming.
She moved to Laramie in 1939 and was raised by long time Laramie resident Hannah "Ninny" Smith. She attended University Prep School before spending her senior years at Laramie High School, from which she graduated in 1954.
On January 2, 1954, she married Roy A. Strom in the Chapel of St. Matthew's Cathedral in Laramie.
Jo worked in the Medical Records Department at Ivinson Memorial Hospital for several years. She later worked at the University of Wyoming Student Health Center Service, retiring in 1986.
Jo was a devoted wife, mother, and grandmother. She and her husband enjoyed traveling and traveled extensively throughout the United States. Her favorite times were spent with her family. She thoroughly enjoyed animals, from the pets of her family and friends, to the wildlife at their cabin.
Jo was preceded in death by her husband Roy, in 2010, and her son, Greg Strom, in 2019. She is survived by her daughter Suzanne "Suz" Strom of Wheatland and grandchildren Kelli "Jakob" Strom and Matthew Strom, both of Laramie.
A Celebration of Jo's life will be at 11:00 a.m. Saturday, September 11, 2021 at Montgomery-Stryker Funeral Home. In lieu of flowers, memorials may be given to the Albany County Animal Shelter in Laramie, Wyoming.