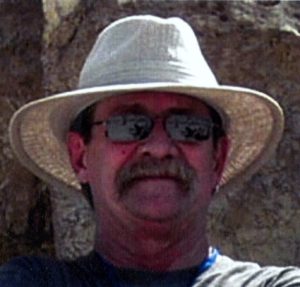 Jack Goodrich Cook, 64, of Laramie passed away untimely on June 11 at MCR in Loveland, CO.
Jack was preceded in death by his parents Donna and Arnold Cook. He is survived by his loving wife, Jacque (Montgomery) Cook, and his siblings, Rick (Arnold), Ed, Janet (Bucholz), Shauna (Davis), and Ken.
Jack was a caring and generous man. He was always there to help anyone who needed it. He was there for his mother when she fell ill preparing her breakfast every morning and doing all of her chores. He was the first one his many friends turned to when they needed help with a project, whether it was physical help or just guidance. Jack had become very skilled in the building trade and was a knowledgeable carpenter having practiced the trade since his pre-teens with his father. Jack had a wonderful sense of humor and his positive attitude and spirit were contagious. He loved to cook, he loved NASCAR, and he loved building and creating with his hands. And he loved to travel. Jack and his wife had many wonderful years traveling and saw most of the Seven Wonders of the World and visited some beautiful and exotic places. Jack will be greatly missed by many people.
A celebration of life will be at 2:00 p.m. Friday, August 16, 2019 at the Ranger Bar. Bring your stories to share and raise a glass.
In lieu of flowers, you may donate to one of the following organizations in Jack's name:
Laramie Animal Welfare Society (LAWS), P.O. Pox 514, Laramie, WY 82073
Recover Wyoming at http://recoverwyoming.org/donate