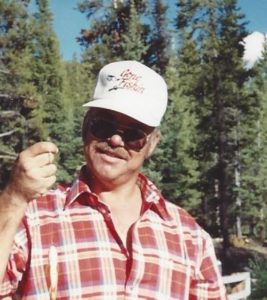 Glen Eugene Noyes, 69, of Medicine Bow, WY died Wednesday, October 5, 2016 at his home from natural causes.
He enjoyed spending time in the mountains, hunting and fishing.
Glen is preceded in death by his parents, Eugene and Bernice Noyes and his life-long friend whom he loved very much, Gale Rice.
He is survived by his sister, Carmen Lang of Laramie; his son, Derrick Noyes (Stephanie); his daughters, Dina Bynog of Texas and Cherie Yoder of Iowa; his stepson, Larry Dale; his grandchildren, Shawn, Kristen, Dakota and Triston. He is also survived by his niece, nephew, and friends of Medicine Bow.
A memorial service will be held on Tuesday, October 11th at the Medicine Bow Community Center at 1:00 p.m.