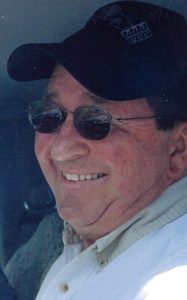 Gordon "Fred" Cruickshank, 70, of Laramie passed away on Saturday, April 13, 2019 at Ivinson Memorial Hospital. Fred was a Laramie native born on May 26, 1948 to Robert and Rose Cruickshank. He was raised in Medicine Bow, and graduated from Lander High School. Fred was drafted into the Vietnam War where he served in the US Army. Later, on May 28, 1971 he married the love of his life; Gwen Holland in Basin Wyoming.
Fred was a true outdoors man who loved hunting, fishing, and camping. He was also an avid gun enthusiast and loved to spend time at the rifle range. He was known for trying to fix any and all things, which went hand in hand with his work at WyoTech. Fred worked for WyoTech for 37 ½ years, working his way up to Director of Automotive Training. He retired in 2009.
Fred is preceded in death by his parents and two brothers; James Edwin and Robert Alan Cruickshank.  He is survived by his loving wife of 47 years Gwen, their sons James Shane (Keryl) Cruickshank and Robert William (Jessie) Cruickshank. He is further survived by his five grandchildren; Cindy, Michael, Carlene, Steven and Nathan; and six great-grandchildren.
A memorial service will be held at 10:00 a.m. on Monday, April 22, 2019 at Montgomery Stryker Funeral Home, with military honors. A reception will follow at WyoTech West Campus, 1889 Venture Drive, Northwest Corner of the EMS Shop.
In lieu of flowers the family would ask for donations to the Blinded Veterans Association www.bva.org, 125 N. West Street, 3rd Floor Alexandria, VA 22314