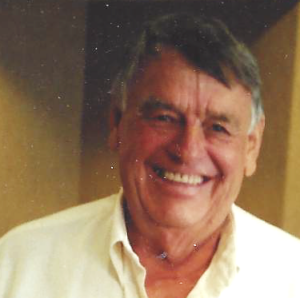 Frank J. Wasinger, 82, of Laramie, passed away Thursday, September 8, 2016. He was born April 11, 1934
in Hays, Kansas. The son of Louis and Agatha (Stressler) Wasinger. He graduated from St. Joe's Military Academy and Ft. Hays State University. He went on to serve in the Army. Frank married Elaine Haas in 1960.
He worked as an electrician, then as an accountant in the air and mining industries. After moving to Laramie in 1986 he owned and operated Albany Auto Brokers for 30 years.
Frank was a fan of UW men's and women's basketball. He also enjoyed spending time with his grandchildren.
He is preceded in death by his parents, sister, Mary, and brothers, Robert and Don.
Frank is survived by his wife; Elaine of Laramie, sisters, Rose Schuvie of Hays, Kansas, Pat Rupp of Wichita, Kansas and Shirley Petty of Marietta, Georgia. He is also survived by his sons, Steve of Winnemucca, Nevada, Curt (Wendy Hall) of Laramie and Brian (Amanda Gulliford) of Maryville, Tennessee, daughter, Karin (Heath) Sybert of Laramie. Also, six grandchildren, Skyler, Cody, Taylor, Tanner, Jude and London.
A visitation will be held, Monday, September 12 from 4 p.m. to 6 p.m. at Montgomery-Stryker Funeral Home.
A funeral service will be held 2:30 p.m., Tuesday, September 13 at Montgomery-Stryker Funeral Home with The Reverend Rhett Ivey, officiating.
A reception will follow at the B.P.O. Elks Lodge 582 (103 South 2nd Street Laramie, Wyoming).