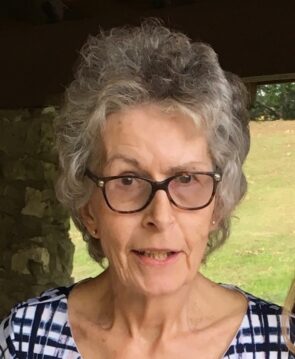 Diane Yvonne McCune (Westrand), 76, passed away peacefully in Laramie, WY on June 25, 2022. She was born to Lawrence and Marjorie (Burkhalter) Westrand on August 21, 1945 in Benkelman, NE. She loved her childhood in Benkelman and spoke fondly of her extended family. Shortly out of high school, she married Dale Rien and had three children. During this time, she attended beauty school, earning her Cosmetology license. After living in numerous towns in Wyoming and Nebraska, she settled in McCook, NE with her then husband, Martin McCune, with whom she had two sons. She resided in McCook for most of her adult life. She knew no stranger and had a passion for helping people. She loved to visit her grandchildren, tell stories, and listen to country music. She will be deeply missed by many.
She was preceded in death by her mother, father, and son, Trevor Rien. She is survived by 4 children: Troy (Lisa) Rien, Trisha (Shad) Bates, Mitchell McCune, and Matthew (Ladda) McCune; 9 grandchildren: Devin, Paige, Madison, Alex, Tessa, Jacob, Morgan, Natalie, and Sophie; 2 great-grandchildren: Rowan and Ava; and 4 sisters: Cheryl Causey, Ginnee Mortensen, Linda Seybold, and Tammy Tanner.
A funeral service will be held at 2 pm (MDT) on July 6, 2022 at Benkelman Memorial Chapel, 205 Buffalo Street, Benkelman, NE. Interment will follow at the Benkelman Cemetery. Cremation has taken place.