December 25, 1946 – June 19, 2022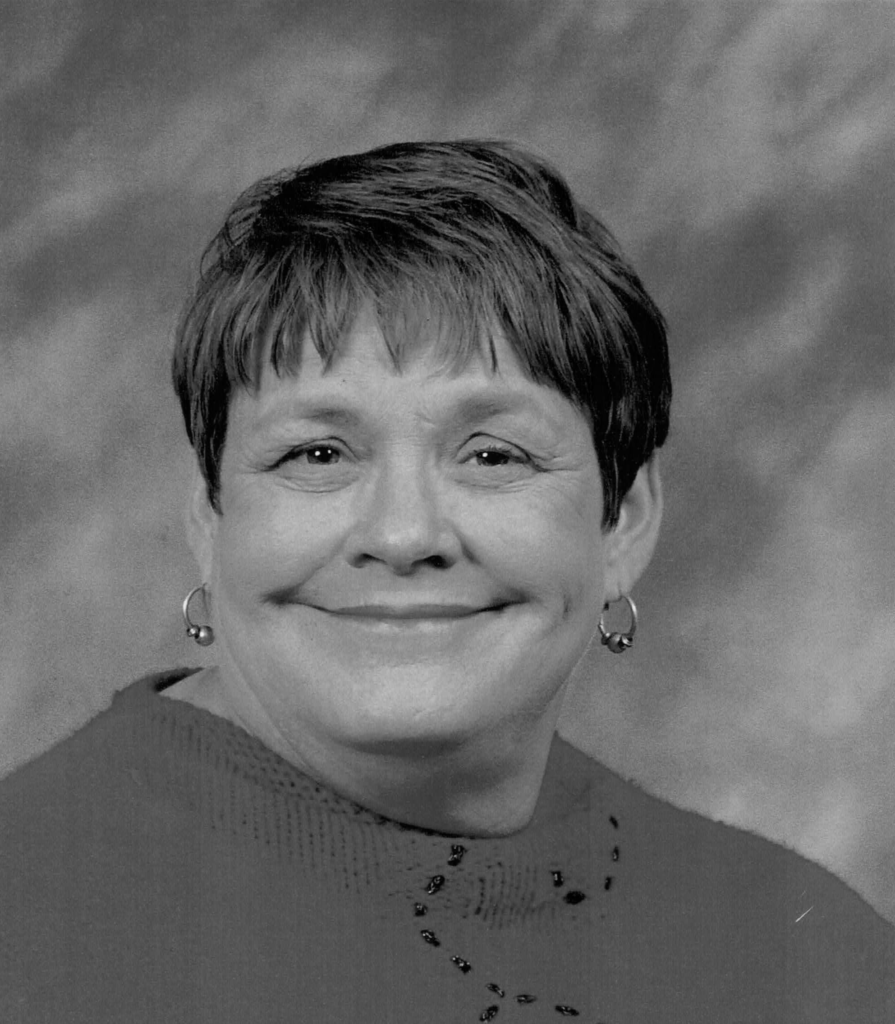 Cindy was born in Sidney Nebraska to parents Daniel and Dorthy Waggoner. She graduated from Laramie Senior High School in 1965 and attended the University of Wyoming, receiving a degree in education in 1970. She taught special education, English as a second language and spent several years as a farm wife. Eventually she found her forever job at Ark Regional Services as a Training Specialist in Laramie, WY where she stayed until her retirement. Cindy loved the people she served at the Ark and welcomed them into her heart as family.
While in college she had a daughter and made the tough decision to give her up for adoption. On June 3, 1969 she married Dean Johnson, they had one son but her husband died soon after his birth. She found love again and married James Jibben on July 24, 1972. From this union they had 5 children, Desmond Jibben, Patricia Jibben, Christopher Jibben, Amanda Jibben and a stillborn baby (Benjamin). She became a step-mother to James Jibben Jr. and Jerrod Jibben. Cindy and Jim divorced in 1992.
Cindy accepted Jesus as her Lord and Savior as a teenager and loved the Lord all her life. She had a beautiful voice and enjoyed singing about God's love. After retirement, she became an ordained minister and performed marriages in and around Laramie and hosted services every Sunday in her home.
Cindy fiercely loved her family, becoming a source of comfort and joy throughout their lives. She celebrated and always spoke of all her children with love and warmth. She freely spoke of the pain of the loss of her son and the joy she felt when she was reunited with her first-born daughter and learned of the amazing family who adopted her. She often put herself last and made selfless choices to better the lives of those she loved. We will miss her love and laughter.
Death came to Cindy June 19th, 2022, at Ivinson Memorial Hospital. She is survived by her children, Trish Brown and her husband Matt of Clayton CA, Ryan Johnson of Laramie WY, Desmond Jibben and his wife Kim of Madison MN, Patricia Jibben and her husband Adam of Somerville MA, Christopher Jibben and his wife Michelle of Oak Creek WI, Amanda Juarez and her husband Jerod of Laramie WY, 16 grandchildren, 1 great-grandchild, 2 sisters, Tammy Pauling of Cookeville TN, Kathy Klein of Cheyenne WY, 1 brother, Mike Waggoner of Snohomish WA, also many nieces and nephews. She was preceded in death by her parents and a baby boy.
Services to celebrate Cindy's life will be held at First Christian Church, 2130 E. Garfield St. in Laramie, WY on 11 July 2022 at 10am. In lieu of flowers or gifts please consider making a donation to Ark Regional Services at arkregionalservices.org