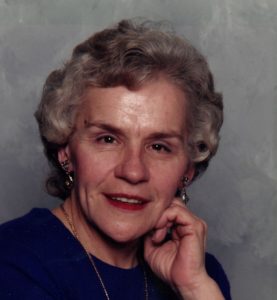 Cynthia J. "Cyndy" Barnes, 77, of Laramie, passed away with her family by her side on Friday, January 12, 2018 at the Laramie Hospice House. She was born November 6, 1940 in Philipsburg, Montana to Rollin and Lillian (Clawson) Barnhart.
She married Carol William Barnes October 25, 1958 in Sheridan, Wyoming and the family moved to Laramie in 1968.
Before early retirement due to health problems Cyndy worked for JC Penny as the office manager until they closed the local store and then was employed as a teller manager at ANB Bank.
Cyndy enjoyed reading, knitting, crosswords, and sewing. She was a long- time member of Take off Pounds Sensibly (TOPS).
She is preceded in death by her husband Carol in 2009; her parents; her daughters, Amy Streander and Angelique Barnes; and her brothers, Butch, Eugene, and Neil Barnhart.
Cyndy is survived by her children, Marguerite Wynn of Laramie, WY, Elizabeth Brumberg (Gregory) of Colona, Ill., Josephine Barnes (Albert Brodhead) of Laramie, WY, and Alexei Barnes (James Keough) of El Dorado Hills, CA; her grandchildren, Jessica Carlson (Brett), Natasha Lee (Daniel), Candice Bishop (Tim), Aspen Ware (Derek), Seth Barnes (Renada Rochon), Michala Streander, Sean Wynn, Jacqueline Wojtanowicz (Kyle), Emma Simmons (Louis), Amelia Packham, and Benjamin Rutherford (Erin); and her 17 great grandchildren. She is also survived by her siblings, Donald Barnhart, Mary Sickler, Barbara Streeter, Anna Bergen, Carrie Keller, and Gwen Olson; and her life-long friend Ann Rutherford.
Funeral services will be held at 10:00 a.m. Wednesday, January 17, 2018 at Montgomery-Stryker Funeral Home with the Reverend Rhett Ivey, officiating. Burial will follow at Greenhill Cemetery. Visitation will begin at 9:00 a.m. Wednesday until service time.
Memorial contributions may be made to Hospice of Laramie, 1754 Centennial Drive, Laramie, WY 82070.