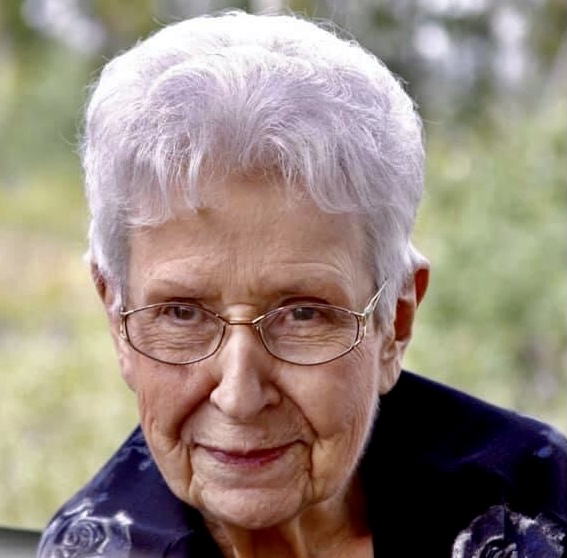 Anna Jean Wheat slipped into the arms of Jesus on August 20, 2021, at the age of 98. She was born May 19, 1923, to Ruben Edward and Sarah Virginia (Davis) Mayes in Garden City Kansas. Her family moved to Syracuse, Kansas where she attended 1st through 4th grade. The family moved to Joplin, Missouri where she graduated from high school in 1941. She was employed at Southwest Bell Telephone company as a switchboard operator the day Pearl Harbor was bombed and recalled being on the switchboard for many extended hours that day. She was still working the switchboard the day WWII ended. Jean worked for Sequoia Feed Company where she met Creede Wheat. They were married in Columbus, Kansas on January 16, 1946. The couple moved to Laramie in 1947 where Jean worked for the UP Railroad switchboard and the Albany County Treasurer and Clerk's offices. Creede and Jean owned and operated Plains Oil Company for many years until they sold the business in 1988. Creede and Jean were blessed with three children, Peggy Jean, Gale Ann and James Edward. Jean joined the First Christian Church after coming to Laramie in 1947 and was an active member until her death.
Jean was preceded in death by her husband of 57 ½ years Creede A. Wheat, daughter Peggy Jean (Wheat) Noel, brothers Ordell Mayes and Robert Mayes, sister Edna (Mayes) Walters and grandsons Casey and Chad Noel.
She is survived by her daughter Gale (Roger) Lundberg of Torrington and son Jim (Debbie) Wheat of Laramie, 10 grandchildren, 13 great grandchildren and 1 great great granddaughter as well as her nieces and nephews.
The memorial service will be at 10:00 a.m. Monday, August 30th, 2021, at First Christian Church. Inurnment will follow at Green Hill Cemetery.
In lieu of flowers, donations may be made to the First Christian Church, Hospice of Laramie, or any organization of your choice.