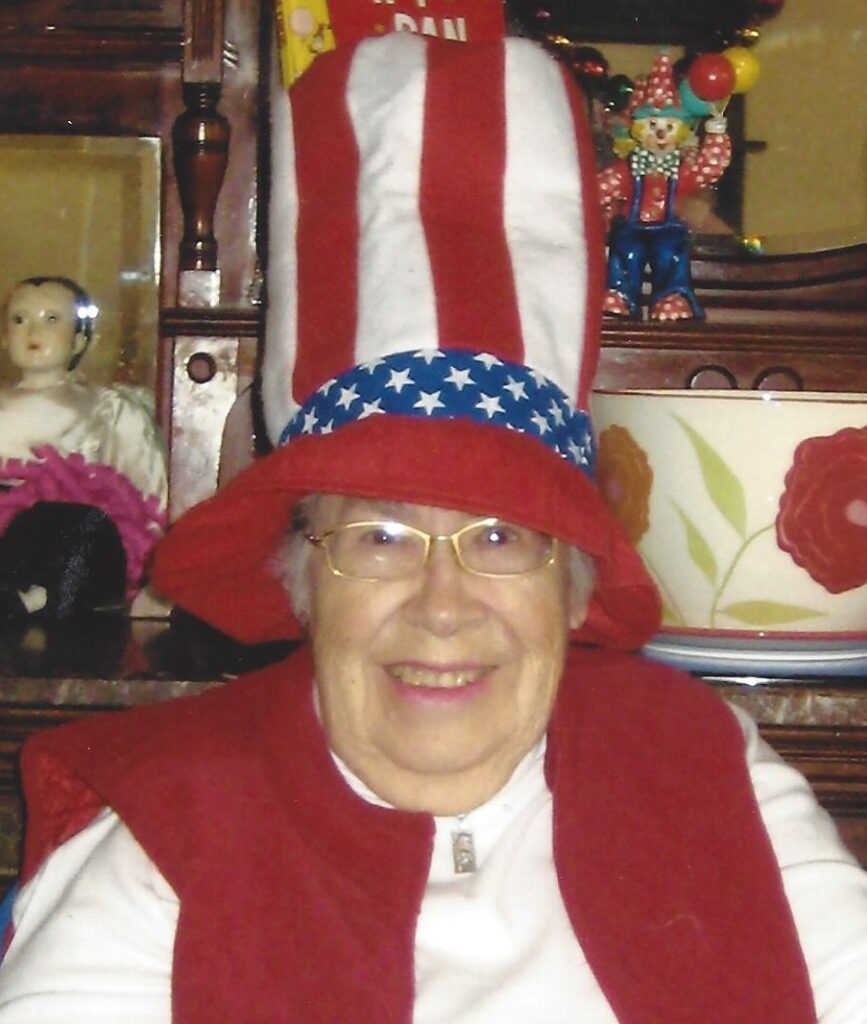 Viola Barbara Adams, (née Madrid), died November 11th, 2022, at the age of 91. Born in San Louis, Colorado to Joseph and Mary Madrid, Viola was preceded in death by her husband Arthur, son JD, and several siblings.
A true matriarch in her family, Viola brought love and laughter to all whom she met. Throughout the years Vi may have offered you a snack from her pantry or simply a smiling face. She made many friends in her activities at the Veterans of Foreign Wars, St. Lawrence O'Toole Catholic Church, Laramie Eppson Center, and most recently the Laramie Care Center.
In the last several years of Viola's life, she was absolutely delighted to be surrounded by true friends at the Ivinson Home for Ladies, often trying her luck at bingo and a round of dominoes. Friends may remember her Jingle Bucks escapades, the funny hats she would wear for the holidays and the celebrations around town, or the numerous collections she proudly displayed.
Viola leaves behind her brother Wilbur, sons Duane and Mark (Elaine) Adams, a long list of beloved grandchildren and great grandchildren, treasured nieces and nephews, and a great legacy of love and laughter.
Join us on Wednesday November 16th, 2022, at 5:00 p.m. for a Rosary and Vigil service at Viola's lifelong place of worship St. Laurence O'Toole Catholic Church. Funeral Liturgy will be on Thursday November 17th, 2022, at 10:00 a.m. at St. Laurence O'Toole Catholic Church. Interment will follow at Greenhill Cemetery.
John 14:6 "Jesus Said, 'I am the way, the truth, and the life. No one comes to the father except through me.'"