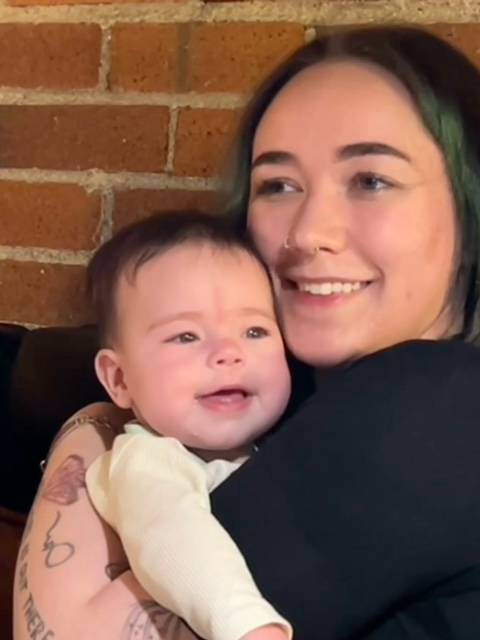 Victoria V "Finn" Kent, 22, of Laramie, Wyoming passed November 12th, 2023. She was born on April 23rd, 2001, to Raymond and Amy (Zion) Kent in Laramie, Wyoming. She grew up known as "Tori", "V", "VV", and Victoria Suzanne, although her aunt's bribery may have been involved in adopting the Suzanne name. For the past couple of years, they preferred to be called "Finn" and go by pronouns "they/them".
A born artist and performer, Tori was a talented musician, vocalist, actress and writer/poet. She found happiness playing viola in the orchestra and acting in Laramie High School's drama productions during her teenage years. She attended UW Lab School, Indian Paintbrush Elementary School, Laramie Junior High and graduated from Laramie High School with honors in 2019. Following graduation, Tori entered the University of Wyoming honors program majoring in English. When Covid came upon us, she left the University to pursue causes important to her before recently returning to UW as an Office Associate with the College of Education and planning her college courses to be taken next semester.
In addition to her academics, Tori was a dedicated and passionate activist. She won the American Legion Girls State and represented Wyoming for Girls Nation in our nation's capital. She entered politics at the age of 19, running for the Albany County school board. Although she didn't win, she gathered many votes and ensured her voice was loudly heard at all the debates. She was a strong and vocal supporter of LGBTQ+ rights. Fighting against injustice was Tori's true calling, and she gained brief prominence in local media when she was arrested while protesting in 2020. Family lovingly called her "a menace to society", and loved her all the more for her strong conviction in her beliefs.
Tori was eccentric, strong willed, and opinionated. She was also sensitive, caring and brilliant. Through everything she was an advocate for animals. Perhaps inspired by her Grandma Marilyn's habit of rescuing animals, Tori rescued all three of her cats and loved them very much. Whether human or feline she took great care of those in need and was a true friend to many. Her artistic spirit persisted past childhood and into her adult years. Her paintings, poetry, drawings and sculptures are cherished gifts to family members over many Christmases and birthdays.
Tori is preceded in death by her grandmother Marilyn Kent, grandfather Norman Kent, and great grandparents George Lane, Zenos and Bernice Zion, and Ethel and Emil Malm.
She is survived by parents Raymond and Amy Kent, brother Justin Kent and his wife Tina Mathews; sister Meghan Kent and her partner Will Dutcher; niece Ellie Mathews-Kent; great grandmother Maurine Lane; grandparents Gloria and John Hillier, and grandfather Danny Zion; numerous aunts, uncles and cousins, and her very beloved cats Pandora, Scout and Rooster. Tori's spirit will be carried on and cherished by the many, many people who loved her.
A celebration of life will be held in the spring of 2024, around the time of her 23rd birthday.
Memorial donations may be made in her/their name to the Laramie Animal Welfare Society or Wyoming Equality.