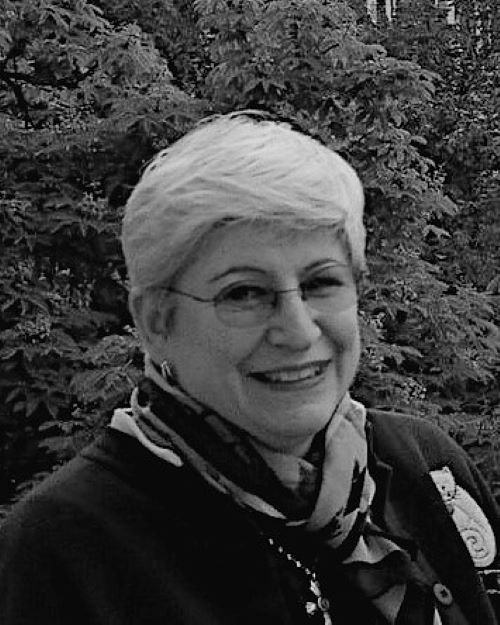 Sharon Margaret Jenkins Jordan was born on February 2, 1945 in Mojave, CA and passed away at the Davis Hospice Center in Cheyenne, Wyoming on August 30, 2023. Sharon was the daughter Kenneth Tolley Jenkins and Gladys Aivazian Jenkins. Raised in an Army Air Force / Air Force family that lived at many locations, "home" was Buena Vista, Virginia, in the southern Shenandoah Valley. She met Doug Jordan at Hampton High School where they happened to share a locker and they began dating, which continued after she moved back to Buena Vista. Doug and Sharon were married on February 2, 1964 and made their home in Hampton, VA. In 1968 they welcomed Ben into this world followed by Daniel in 1971. The family moved to Easley, South Carolina in 1974 following a new job opportunity for Doug. Family life was filled with church, outdoor adventures, gardening, neighborhood gatherings, visits with friends and extended family, Sunday drives, and all the many everyday blessings that make many fond memories. The Jordans returned to Virginia in 1981 and lived in Louisa, Rockbridge, and Hanover Counties. Doug and Sharon enjoyed mission trips and working with young children in Mexico and eventually began preparing to make mission work in Mexico a full-time endeavor. However, God's providence led them to Baden bei Wein, Austria to minister to refugees who had fled from many troubled parts of the world. Upon retiring from mission work, they returned to the United States and eventually moved to Laramie, Wyoming.
Sharon was a loving and selfless wife, mother, and grandmother. She prioritized being a Godly woman focused on family and was full of grace that comes from following His will. Her life was a fine example of the words of Proverbs 31:25-31: "Strength and dignity are her clothing, and she smiles at the future. She opens her mouth in wisdom, and the teaching of kindness is on her tongue. She looks well to the ways of her household, and does not eat the bread of idleness. Her children rise up and bless her; Her husband also, he praises her, saying: Many daughters have done nobly, but you excel them all. Charm is deceitful and beauty is vain, but a woman who fears the Lord, she shall be praised. Give her the product of her hands, and let her works praise her in the gates."
Sharon is preceded in death by her parents and is survived by her husband Doug, sons Dan (Sarah) and Ben (Bonnie), brothers Bruce Jenkins and Kenny Jenkins, sisters Donna Harrison, Debbie Ringer, and Sheryl Salm, grandchildren Baden, Patrick, Mackenzie, Tess, Allison, Earnest, Baily, Jennifer, and Jeremie, and nine great-grandchildren.
Cremation has taken place and a memorial service will be held in Rockbridge County, VA with burial in the family plot in Buena Vista's Green Hill Cemetery.
In lieu of flowers, memorial contributions can be made to Heart to Heart Pregnancy Center in Laramie, WY.