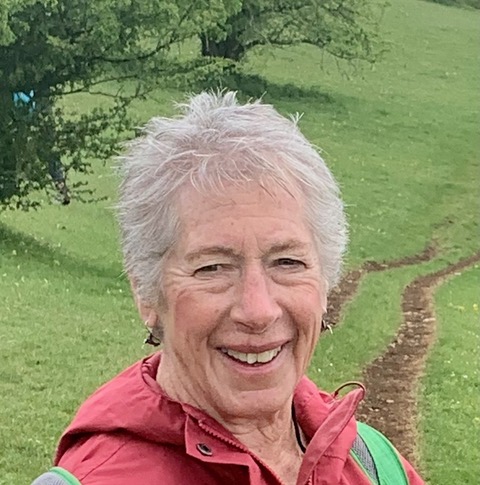 Sandy died August 14 at MCR in Loveland, Colorado from sudden heart failure. Born Sandra Susan Hoos September 2, 1943 in San Jose, California to Geraldine Cowell Hoos and Selden Stephen Hoos, who was serving in the Pacific Fleet. Sandy grew up a Navy "brat", attending public schools in Monterey CA, Falls Church VA, Coronado CA, Newport RI, Harrisburg PA, and Bakersfield CA. She graduated from the University of California, Berkeley, in 1965 and was commissioned in the Army Medical Specialist Corps, where she earned her physical therapy certificate at Fort Sam Houston TX. She then served at Fort Hood treating soldiers returning from Vietnam. She married Charles Ksir July 29, 1967 and they moved to Bloomington, IN where she worked as a physical therapist until the birth of their daughter Amy in 1971. She came to Laramie in 1972, and worked part-time in Cheyenne before joining Gem City Bone & Joint in 1978. In 1991 she moved to Ivinson Hospital. Following her retirement in 2008 she and Charlie were able to travel to Australia, Europe, Africa, ,South and Central America. She enjoyed hiking, cross-country skiing, feeding the birds at their cabin near Centennial, and was a regular in the seniors class at CrossFit. She served on the Board of Laramie Interfaith for over 20 years, was a long-time member of the League of Women Voters, and was a member of the Foreign Foods cooking group. She was a fan of Wyoming Cowboy and Cowgirl sports and was looking forward to celebrating her birthday at the football game.
She is survived by Charlie, her husband of 56 years, brother Michael of Bakersfield CA, daughter Amy Ksir (Tom Rhoads), and grandchildren Laura Rhoads and Joey Ksir of Philadelphia.
A Celebration of Life will be held on September 2, 2023 from noon to 2 pm at CrossFit 7220, 411 S. 20th St. Informal attire, please. Go Pokes!