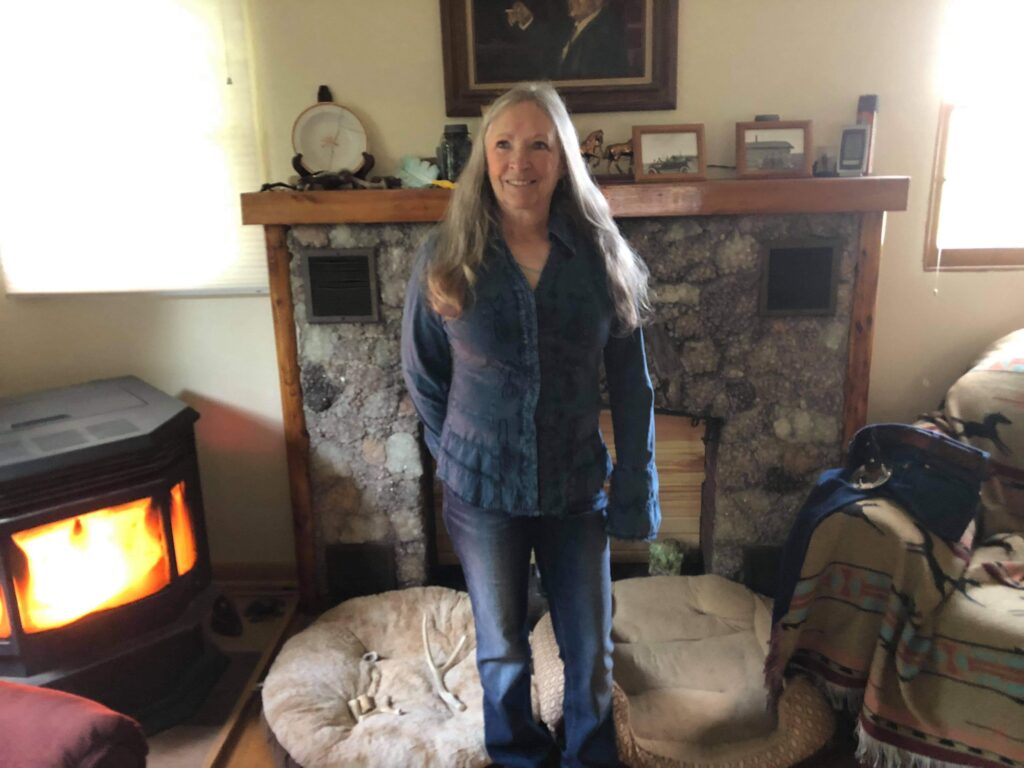 Ronel Irene Dunlap, 67, of Garrett, Wyoming passed away September 24, 2023. She was born July 28, 1956, to Ronald and Hazel (Seaton) in Riverton, Wyoming.
She married Thomas E. Dunlap on December 24, 1990, in Medicine Bow.
Ronel ran a ranch with her husband in Medicine Bow for 18 years and has also previously worked as the secretary for the Farm Bureau. She had moved to the Dunlap homestead in 2016 located at Crow Creek. Ronel loved the QVC network, crocheting, cross stitching, rock hounding, scrapbooking and was a wonderful cook. During her treatment at the Jeanie Ray Cancer Center, Ronel received wonderful care.
She is preceded in death by her parents Ronald and Hazel Thornburg, her sister Audrey Thornburg, and her grandparents.
Ronel is survived by her husband Tom Dunlap; her children Clinton (Dawn) Barney, Cody (Holly) Barney, and Mike Barney; her grandchildren, Morgan, Austin, Cadey, (Tyler) Dowton, Cody Jr., Tyler (Indi) and Eddy Barney; her siblings Richard (Lori) Thornburg, Rhonda (Milton) Smith, and Wayne (Karen) Thornburg; and her dogs Rocky, Rossi, and Patsy.
In lieu of flowers please send donations in Ronel's name to the Jeannie Ray Cancer Center of Laramie, Wyoming.
Per her request no services will take place.