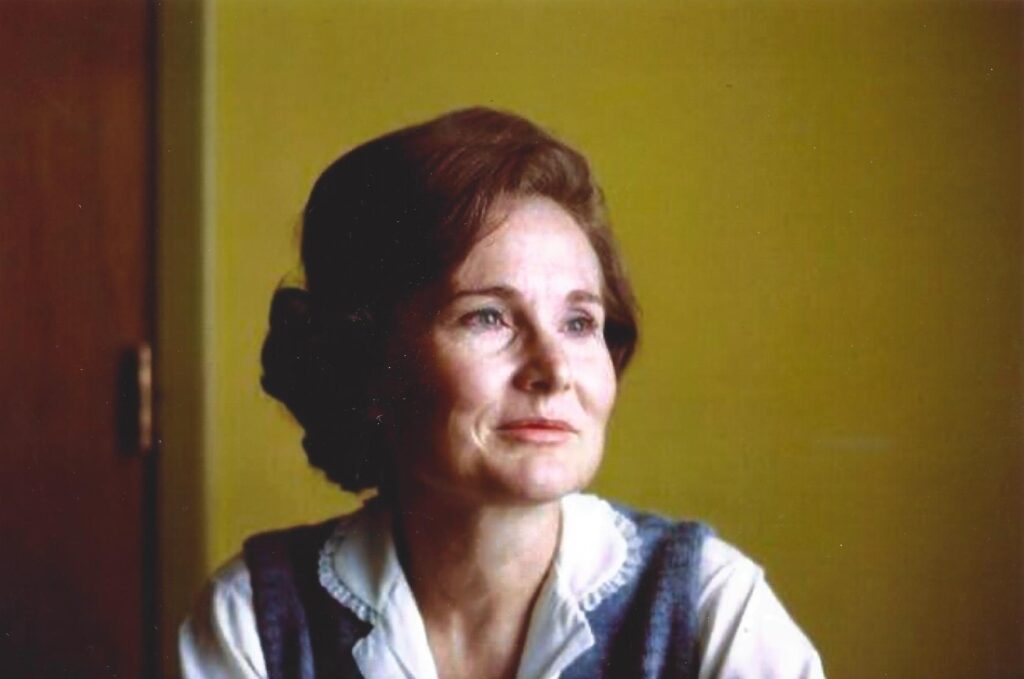 Patricia Ann Holst went with her Lord and Savior on November 13, 2023. Patricia Ann Edmondson was born in Clayton, NM on November 20, 1925, to Sam and Clio Edmondson.
Ann's father Sam was the Postmaster in Clayton, and he also had a cattle ranch outside of town, allowing Ann to grow up riding horses and helping on the ranch. Ann grew up during the Great Depression, and could describe the dust bowl and hard times on a first hand basis. She graduated from Clayton High School in May 1943. She wanted to serve her country as a nurse during World War II, so she went to college in Denton TX, and then to nursing school at Seton School of Nursing in Colorado Springs, CO and graduated in May of 1947 not long after the war ended. While in nurses training she met John Holst, who had recently served in WWII. They were married on August 9, 1947. They moved to Ft. Collins, CO and Ann worked as a nurse in the hospital, while John attended CSU. There they had their first two children, Margaret (Peggy) and Sam. After that they moved to Borger, TX where their third child, Andy, was born.
In 1956, they moved to Boulder, CO, where Ann continued working as a nurse at Boulder Community Hospital. They had their last child, Lisa, in Boulder. After Lisa was born, Ann took a job at the Boulder Medical Center, where she worked for 25 years. Ann was a wonderful nurse, mother, grandmother, cook, gardener, sewer, quilter and bird watcher. She and John enjoyed 68 1/2 years of marriage and were both active members of St. Martin De Porres Catholic Church. They traveled a lot and loved the outdoors and the beauty of Colorado and Wyoming. They had a summer trailer in Grand Lake, CO that they enjoyed with friends and family. Ann was an active member of PEO and DAR.
She was preceded in death by her parents, Clio and Sam, her sister Louise, her husband John and her son Andy.
She is survived by her sister Sammie June, her daughter Peggy (Bud), their children Sarah and Andrew, her son Sam (Carolyn), their children Dalton and Joelle, her daughter-in-law Carla, children, Jenelle, Colette, John and Virginia, daughter Lisa (John) their children Tricia, Katie and Connor, and great grandchildren Ben, Eve, Ada, Pearson, Clay, John, Fitz, Wes and Daniel.
Ann was a wonderful, caring, loving mother and grandmother. Ann spent the last few years of her life in Laramie, WY, where she continued to give and touch people's lives. The greatest gift she gave to her family and friends was her faith in God, may she Rest in Peace with Him.
There will be a funeral mass at St. Laurence O' Toole Catholic Church in Laramie WY on Saturday November 25th at 11:00 a.m. Internment will be at Sacred Heart of Mary Catholic Church in Boulder, CO at a later date.
In lieu of flowers please make to donations to Hospice of Laramie, where Ann received tender loving care for the last 7 ½ months of her life.