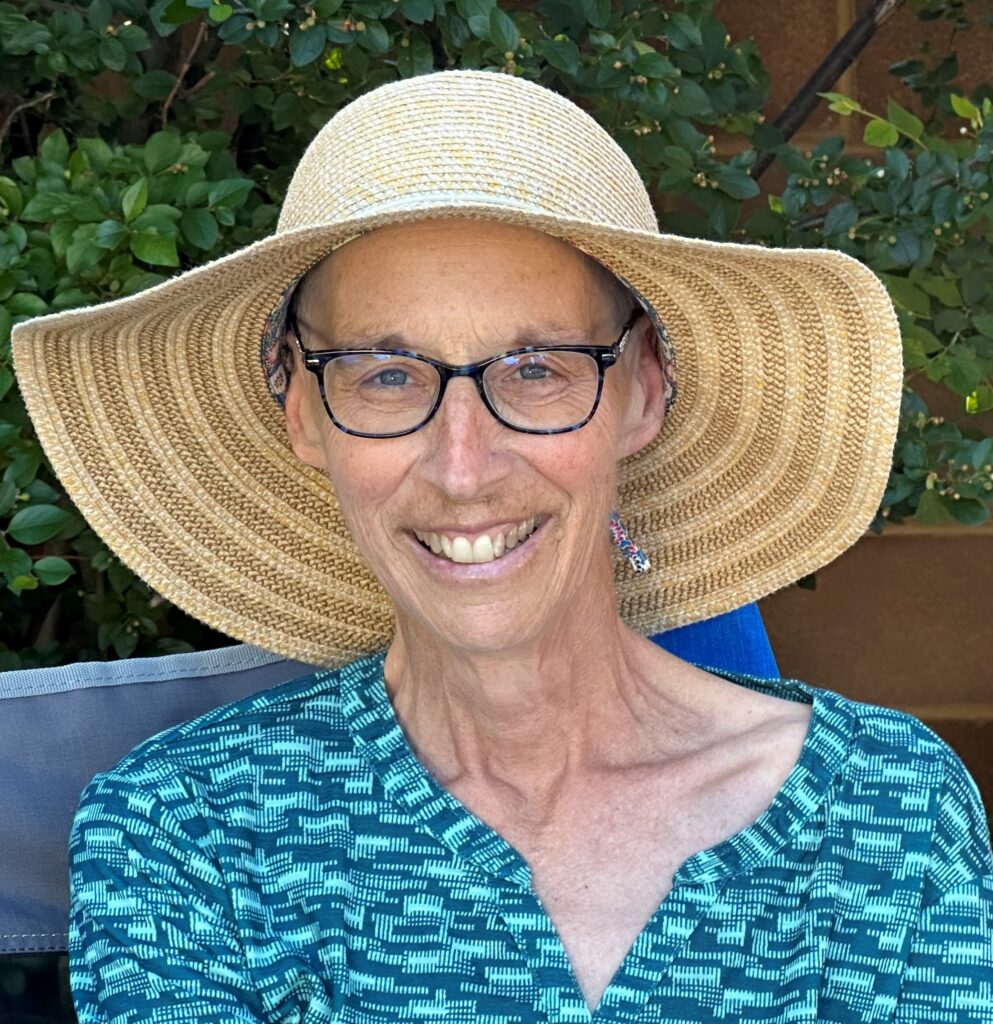 Mary Evelyn Burman, born May 22, 1959, in Laramie, died September 15, of breast cancer. She was an outstanding three-sport athlete at Laramie High School, and three-time state champion in the 220-yard dash. With the meaning of Title IX not fully realized in the Equality State in the mid-1970s, she also sewed the uniforms for her high school volleyball team. She is survived by several spools of excess maroon thread.
After high school, Mary headed progressively east to collect all the nursing degrees; Sioux Valley Hospital (Diploma), University of Minnesota (BSN) and University of Michigan (MS, PhD). She spent several summers as the camp nurse at the U of Michigan field camp in Hoback Junction where she met Charlie DeWolf, a graduate student in Geology. They had been married for nearly 30 years at the time of her death. Following two years as an assistant professor at Montana State University-Billings, she returned home to Laramie, spending the rest of her career at UW. She was Dean of the School of Nursing for eleven years, and also served as Director of Social Work and Interim Dean of the College of Health Sciences. Between Mary, her brother John (Law) and her father Robert (Engineering) there was at least one family member on the UW faculty for 63 consecutive years.
Mary strongly believed in giving back to her community. She served on numerous non-profit boards including Albany County Public Health, Ivinson Memorial Hospital, the Wyoming Outdoor Council and the Wyoming Women's Foundation. In 1999 she cofounded the Downtown Clinic. She served there as a Nurse Practitioner for a decade and on the Board for two decades. She believed that everyone deserves quality health care, and to reserve it only for the privileged is simply immoral.
Mary loved Wyoming and spent many summers backpacking in her mountains. She also was an avid reader, quilter, photographer and gardener. She loved to cook for large gatherings of family and friends. A great day in the kitchen involved a mixture of Nordic cuisine and southern rock, both at large volume, (with a good measure or two of air guitar) assisted by daughter Ella DeWolf. Husband Charlie DeWolf did the dishes.
A memorial service will be held at St. Matthew's Cathedral on Saturday September 23rd at 2PM. Memorials may be sent to the Downtown Clinic, Pilot Hill Inc., or the Wyoming Outdoor Council.