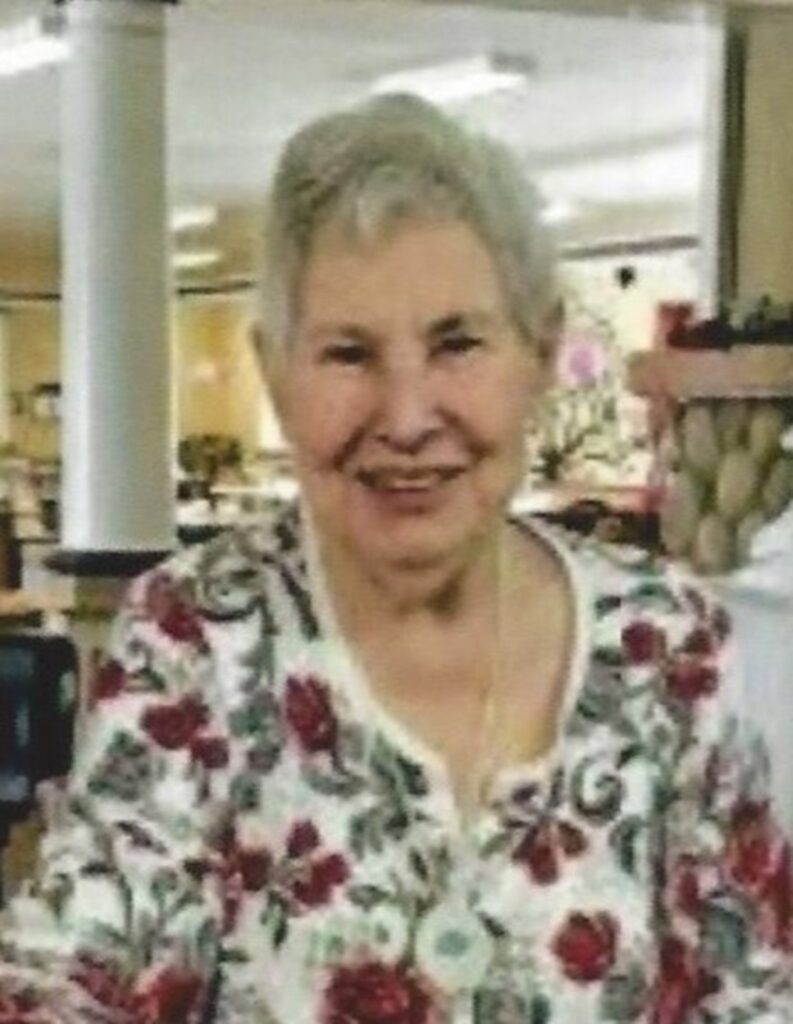 Marile Jeanette Christensen, 95, of Laramie died November 12, 2023 at Hospice of Laramie with her daughters by her side.
Marile was born Marile Jeanette Kelly to Emma L. Bjork Kelly on July 23, 1928, in Hildreth, Nebraska. She would then be raised by Emma's eldest sister and her husband, Charles and Christina Kraft. They would always be her "Momma and Daddy". Her Daddy changed the spelling of his last name from starting with a 'K' to a 'C ' just for her because C's were easier to write when she started school. As he said, "I would give you the moon if I could".
Her family moved to Upland, Nebraska and had a school classroom in their home. Marile was given a bell by her Daddy to proudly hand-ring for the students calling them to class.
In her teens Marile would travel to Minneapolis and finish school while staying with her birth mother and step-father. There she learned many secretarial skills which she would use. She later left Minneapolis to marry Ferdinand (Ferdie/Chris} Christensen in July of 1946. They would have three daughters born to them: Carmen Kay in 1947 in Denver, CO; Cynthia Marie in 1949 in Minden, Nebraska; Marile Janice in 1955 in Holdrege, Nebraska.
Besides keeping up with a home and family, Marile spent many years in waitress and secretarial work. In Holdrege she worked at the Regal Steak House. She would also for a short time volunteer at the Holdrege Hospital as a 'Pink Lady'. At some point she also worked at a Montgomery Ward office.
In 1964 the family moved to Boulder, Colorado where Marile would work as a waitress at the Harvest House and Matterhorn restaurants. She then went back to secretarial work at Varian Associates where she worked for several years.
Chris and Marile moved from Colorado to California, and several years later, to Laramie, Wyoming. She worked until her retirement at lvinson Hospital where she helped many people arrange their medical bills. She was proud of her work there and was awarded for it.
Marile was a sweet and caring mother, and supportive wife. She was loved by all who knew her. She began every day with a positive, hopeful attitude no matter what the day before had brought. This positive mind-set would be an encouragement to others to keep going no matter what. Her industriousness was obvious in whatever job or task she set out to accomplish.
Marile's favorite activities always included family. She loved to cook and bake for everyone, including those who had done something nice for her or who were serving the community. She loved to laugh. Marile told stories of when she was growing up, raising her daughters, and the places they had been including Scandinavian countries. She loved attending her Grandson's and Great-grandson's sports events in Laramie in years past. She instilled a strong sense of family into her daughters. She will truly be missed.
Marile is preceded in death by her husband Chris; daughter Cynthia; Baby grandson Ronald (P) Mutz; Her beloved Momma and Daddy, Charles and Christina Craft; Half-brother Edward J. Kelly; Half-sister Patricia H. Kelly; Cousin Marvin Hanson; Great-grandson Benjamin Tuohey; Bonus grandson Benjamin Scott; Son-in-law Jack Harding; Birth parents Emma Kelly O'Brien and Abram T. Lander; Newly found half-siblings: June M.G. Lander Towne; Warren J. Lander; Marian B. Moreland.
She is survived by daughters Carmen Harding and Marile (Loyal} Jessey; Son-in-law George Scott; Grandchildren Ron (Ronda) Harding of Laramie, Cheryle Harding of Idaho, Lorie! Barnes of Colorado, Christopher (Loushell) Jessey of Washington State, Angela; Bonus Grandchildren Randy and Jacque Harding of Iowa, and Rhonda Harding of Arizona.
12 Great-grandchildren, 4 Great-great grandchildren, 2. Bonus Great-grandchildren, and 5 Bonus Great-great grandchildren.
The entire Christensen family wishes to express their deepest appreciation to all those who made Spring Wind Marile's last home, surrounded by loving care-givers for several years. And for Hospice of Laramie, our deepest thanks for the best care possible during her final days.
In lieu of flowers, memorial contributions can be made to Hospice of Laramie. A celebration of life will be held for family at a later date.