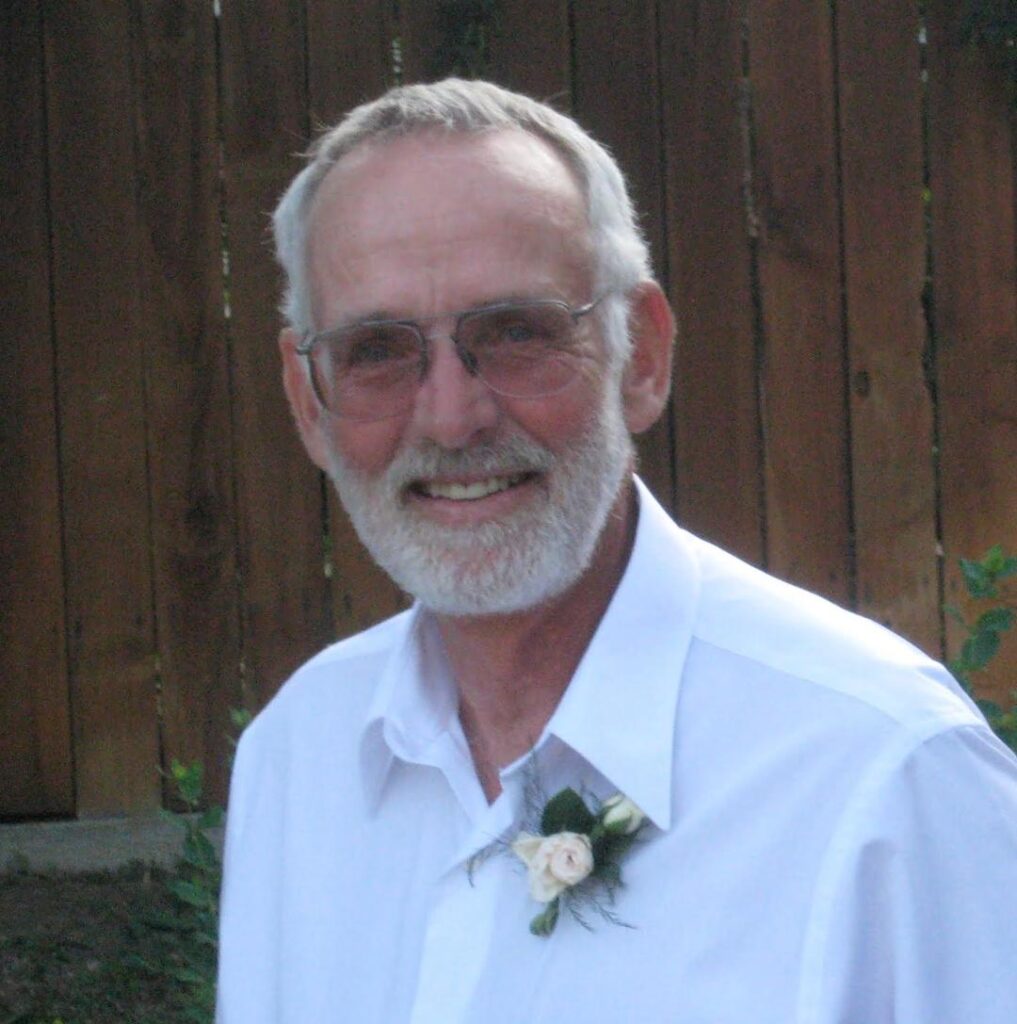 Kenneth (Ken) Edward Stebner, 79, of Rawlins passed away on November 10th, 2023 in Laramie. Ken was born in Laramie on April 5th, 1944 to Charlie and Mary Stebner. He led a life defined by deep connection to family, enduring friendships, and rich experiences.
He grew up in Laramie, sharing many adventures with his older brother, Ron Stebner, his younger sister, Marilyn Stebner Kite, and many close friends. After graduating from Laramie High School in 1962, he went on to earn a B.A. in History from the University of Wyoming in 1968. He took full advantage of the college experience, enjoying his time as a Sigma Chi and founding member of the Turtles. He served his country as a member of the Army during Vietnam. Upon his return from his tour of duty, he used his G.I. Bill benefits to attend law school with his sister, Marilyn, wishing to continue serving the citizens of the state of Wyoming. He began his career in law in 1975 at legal services on the Wind River Indian Reservation and went on serve as a Deputy County Attorney in Sheridan County. After a brief stint in private practice, he was appointed to the bench as a justice of the peace in Carbon County in 1982 and began a distinguished career in the state judiciary, serving as a county court judge and then as a district court judge for the Second Judicial District, which includes Carbon and Albany Counties, until his retirement in 2004.
Throughout his life, Ken's heart always belonged to Wyoming's wild places, especially the Snowy Range, the Red Desert, and the Wind Rivers. He met Karey Huff, his wife of 46 years, in Fremont County, where they began a life filled with adventures hunting, fishing, and backpacking. Ken and Karey raised their two children, Dan and Ann, in Rawlins and in those same beloved wilds. They continued to share his legacy with their own families, with Ann marrying Rob Steele in 2009 and Dan marrying Stacy Sewell in 2015. Ken was grateful to spend time in the country with them and, later, with his three grandchildren, Stebner (Ann & Rob) and Bess and Charlie (Dan & Stacy). His family survives him and will honor his memory by "going to the hills," as he always put it.
A celebration-of-life service will be held at a later date.
In lieu of flowers or gifts to the family, memorial donations can be made to a fund in his honor:
The Judge Kenneth Stebner Memorial Fund
University of Wyoming Foundation
Marian H. Rochelle Gateway Center
222 South 22nd Street
Laramie, WY 82070