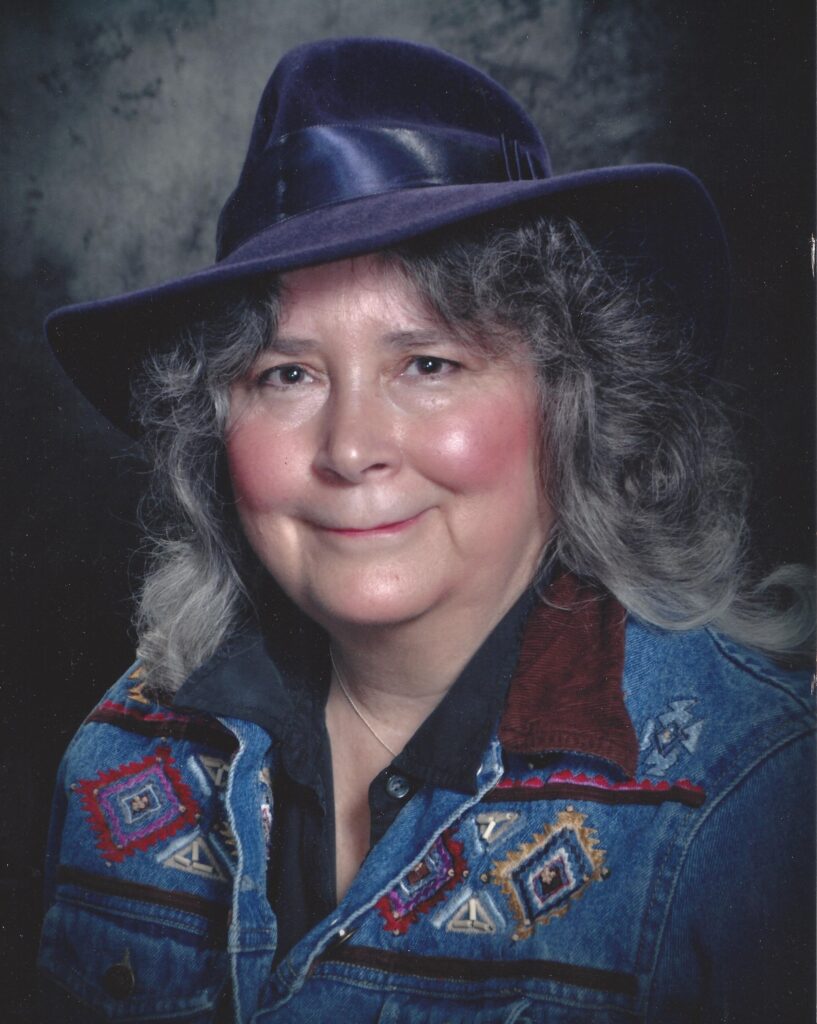 Virginia Jocelyn Sanders, beloved friend, left this world to be with her Mother for Eternity on September 11, 2023, she was 71. She was born on February 5, 1952, to Virginia Marie and Rex Woodrow Whaley in Glendale, CA. Jocelyn, the name she preferred to go by, started working at FAO Schwarz along with her beloved Mother at the age of 15. She spent many years of her career in retail. She eventually changed career paths and started working in the banking industry with Wells Fargo until her mother retired from Chevron in 1986.
Along with her mother they made the decision to move to Laramie, WY after vacationing there and falling in love with the area. She worked for CBM and then spent the rest of her career at American Collection Systems, Inc. as a collection manager, compliance manager, and billing specialist until she retired in 2017. She still maintained a part-time presence at the company until the end of her time on earth.
Jocelyn is well known for her love of Halloween, dogs, her most recent companion Tootsie whom she spoiled with an abundance of treats, and her tremendous love and admiration of her mother. There was nothing she wouldn't do for her. Her greatest joy however was her very best friend Rosalie Sherlock.
Jocelyn was always the classiest person with her Victorian movie star style, which was sure to have come from her mother. She was truly the life of the party; she was the hostess with the most and always made you feel welcome and honored in her presence and home.
Jocelyn is preceded in death by her loving parents Virginia Marie and Rex Woodrow Whaley.
Her survivors are her dear friends and co-workers, her dog Tootsie, and her very cherished best friend Rosalie Sherlock.
Funeral services will be held at 11:00 a.m. Thursday, September 21, 2023 at Montgomery-Stryker Funeral Home. Interment will follow at Greenhill Cemetery.