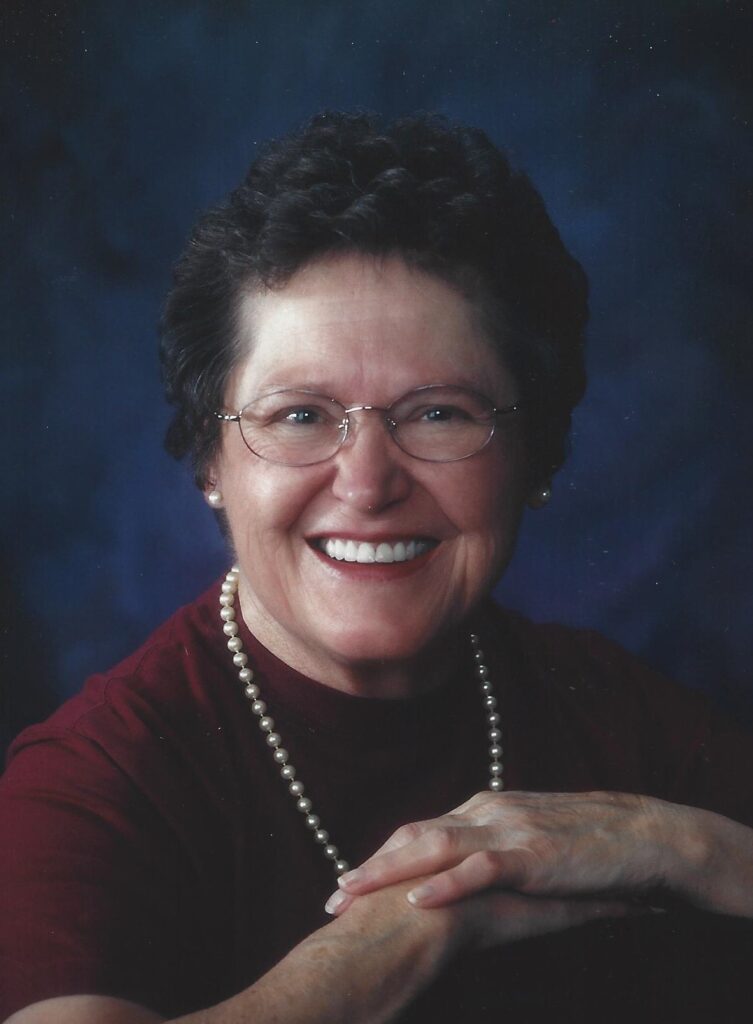 Janice Elaine (Dominy) DeBolt entered her eternal life on August 11th, 2023, at the caring, compassionate, Hospice House in Laramie, WY with her three daughters surrounding her. She is now free to breathe and free from toting around the oxygen tanks that were her constant companion for nearly three decades.
She was born on August 29th, 1935 in Gillette, WY, the firstborn of Floyd and Alice Dominy. When Janice was three years old, her family moved to the Washington DC area for her father's job with the State Dept. of Agriculture. She returned to Wyoming, the state she loved, to attend the University of Wyoming, earning her degree in Home Economics. She met Jack DeBolt and they married on April 2nd, 1956. They raised their three girls in Torrington, WY. Jan's husband Jack passed away on 1973 , making her a widow for 50 years.
Their daughters are Jancy Walter of Lingle, WY; Jenny Schilt (Mike) of Laramie; Jeanne Warme (Winston) of Bellevue, WA. She has 13 grandchildren and 15 great grandchildren who all call her Gammer. In addition to her daughters, she is survived by her brother Charles Dominy (Mary Dell) and sister Ruth Young (Dick) all of Virginia. She is preceded in death by her husband, parents, son-in-law Tim Walter and Great Granddaughter Emma Walter.
Truly an educator, Jan touched many lives through her roles in Campfire Girls; 4-H; swimming lessons; sewing and quilting classes; Highschool Home Economics Teacher; and Cooperative Extension in Thermopolis, Torrington, and Wheatland.
Some of her artistic talents, eye for color and knowledge of techniques used in quilting were passed on to her daughters. They all enjoyed attending their annual "Three Peas and the Pod" quilting retreats. Her daughters promised her they would keep the tradition going, as well as sharing the love of quilts with others. Jan believed the adage; "if life gives you scraps; make quilts!" and that is how she lived her life.
There will be a service to celebrate her life on her birthday, August 29th, 2023, at the Lingle Community Presbyterian Church at 2:00 p.m.
Donations, in lieu of flowers, may be made to the Laramie Hospice House, PEO Chapter AI or the Wyoming State Quilt Guild.