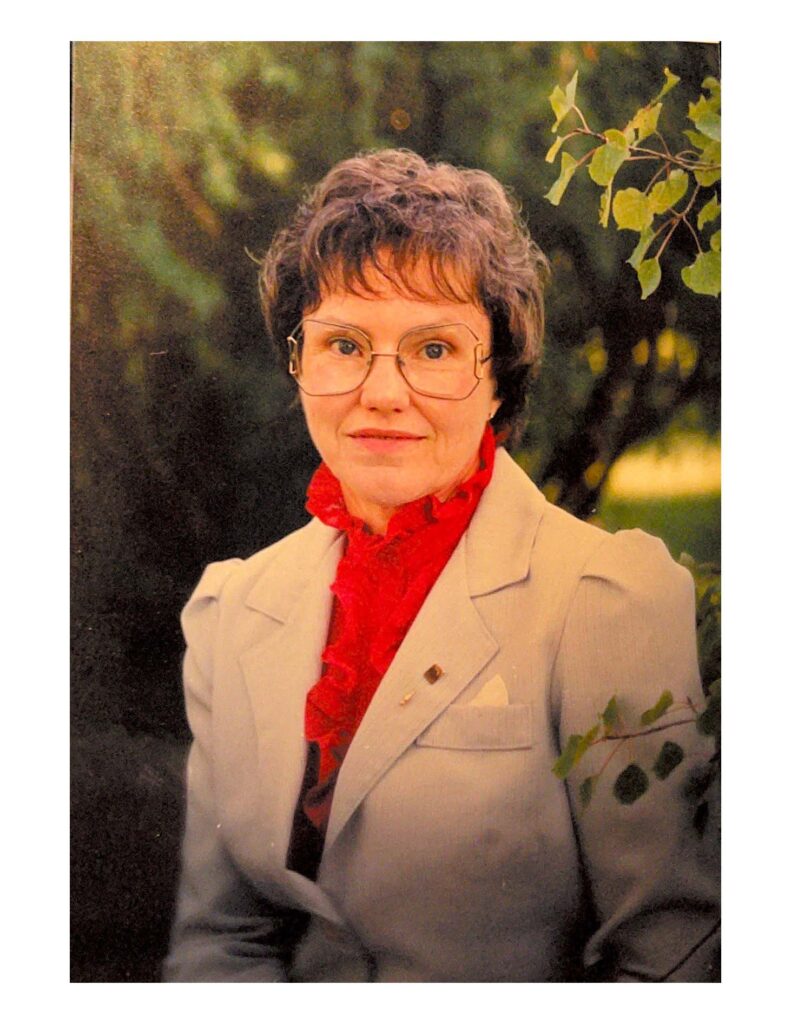 Jane Veazey Thomas, 81, born in Murray, Kentucky, and longtime resident of Laramie Wyoming, passed away July 25, 2021. Jane was born on January 28, 1940, to Evelyn Ruth and Thomas Veazey. She graduated from Murray State University, located in Murray, KY, with a bachelor's degree in chemistry and biology and later a master's degree in chemistry from the University of Wyoming (UW). She was a lecturer and supervised the analytical laboratory in the Department of Mineral Engineering for the Natural Resources Research Institute (NRRI) for UW from 1972 to 1977.
Jane met her husband-to-be, Ken Thomas, in the chemistry laboratory they shared at UW in 1969. They married a year later in August 1970. Jane and Ken raised two well-educated UW Alumni, athletic, amazing daughters (Rebecca and Pamela). And Jane and Ken recently celebrated their fiftieth wedding anniversary. Together they enjoyed traveling, going to plays presented by the UW theatre department, spending time with both sides of their family, sitting in their backyard with a nice Kentucky Bourbonnow and again, and spendingtheir life together.
Jane was the owner of Wyoming Analytical Laboratories, Inc. where she was president, analytical chemist, and chief bottle washer since 1977. Currently her laboratories are in Laramie and Rock Springs, Wyoming.Over the past forty years, Jane operated labs throughout Wyoming and Colorado. Jane was a 50-year member of the American Chemical Society (ACS) where she actively participated in the Energy and Fuels, Small Chemical Business, and Senior Chemist Divisions and the local Wyoming ACS Section. Jane was a member of the Rocky Mountain Coal Mining Institute, traveling throughout the West, while dedicating herself to the promotion of coal through education. Jane was an active member and contributor to ASTM International (American Society for Testing and Materials). Jane was a Laramie Community member of Zonta International, Toastmasters International, a lifetime member of Girl Scouts and various other foundations, committees, and Murray State and University of Wyoming Alumni groups.
Jane is survived by her husband Dr. Kenneth P. Thomas, daughter Pamela Thomas Kennedy (Jeff), two grandchildren Keeley Rebecca Smith and Dillon T. Smith (Paige), son-in-law Prof Doug Cuthbertson, sister Gerry Veazey Beattie (Ernest), brother Thomas G. Veazey, brother-in-law Russell L. Thomas, nephews Todd and Scott (Kim) Thomas, nieces Jane A. Sulser (Keith) and Jennifer Thomas Demmerle, grandnephew Donovan K. Sulser and grandniece Kaleigh Jane Sulser.She was preceded in death by her parents, and her daughter Rebecca Thomas Cuthbertson and nephewBradley Thomas.
Visitation will be from 4:00 – 6:00 p.m. Friday, August 6, at Montgomery-Stryker Funeral Home. Funeral Services will be at 10:00 a.m. Saturday, August 7th at St. Matthews Episcopal Church followed by burial at Greenhill Cemetery.
In memory of Jane, donations may be made to the charity of your choice.