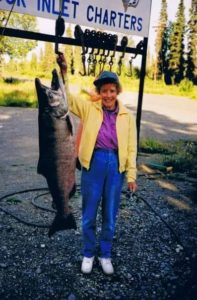 Helen F. Harney, a resident of Laramie since 2006, died Monday, May 22, 2017, at the Cheyenne Regional Hospital.
Helen was born in 1924 in Paris, Kentucky. She completed a high school education in Paris and married Eugene in 1946. Eugene made his career in the Air Force and they traveled the world for the next 29 years. Helen worked in Civil Service during that time and had the primary responsibility for raising their three children.
Helen had a gift with technology and was never hesitant to learn something new. At 92, texting, emailing, and even ordering clothes online came naturally to her. She loved to play bridge and to read, always having a book by her side. She was an avid fan of the Denver Broncos, showing pride in their successes and providing good advice for their failures.
Helen is survived by her three children:  David lives in Sheridan, Wyoming; Suzanne resides in Laramie, Wyoming; and Alan is a resident of Evanston, Illinois. She has five grandchildren, Michael Young, Tammy Howard, Gary Harney, Katie Harney, and Sally Reif. She also has 10 great grandchildren, numerous nieces, nephews, cousins, and others.
Helen loved her family and friends, especially her dear friends at the Ivinson Home for Ladies, where she lived since 2011. She will be missed by everyone she touched. Her kindness and generosity and her calm, no-nonsense approach to life are lessons for us all.
Memorial donations may be made to the Ivinson Home for Ladies (2017 E. Grand Avenue, Laramie, WY 82070).
A private family service will be held at a later date.