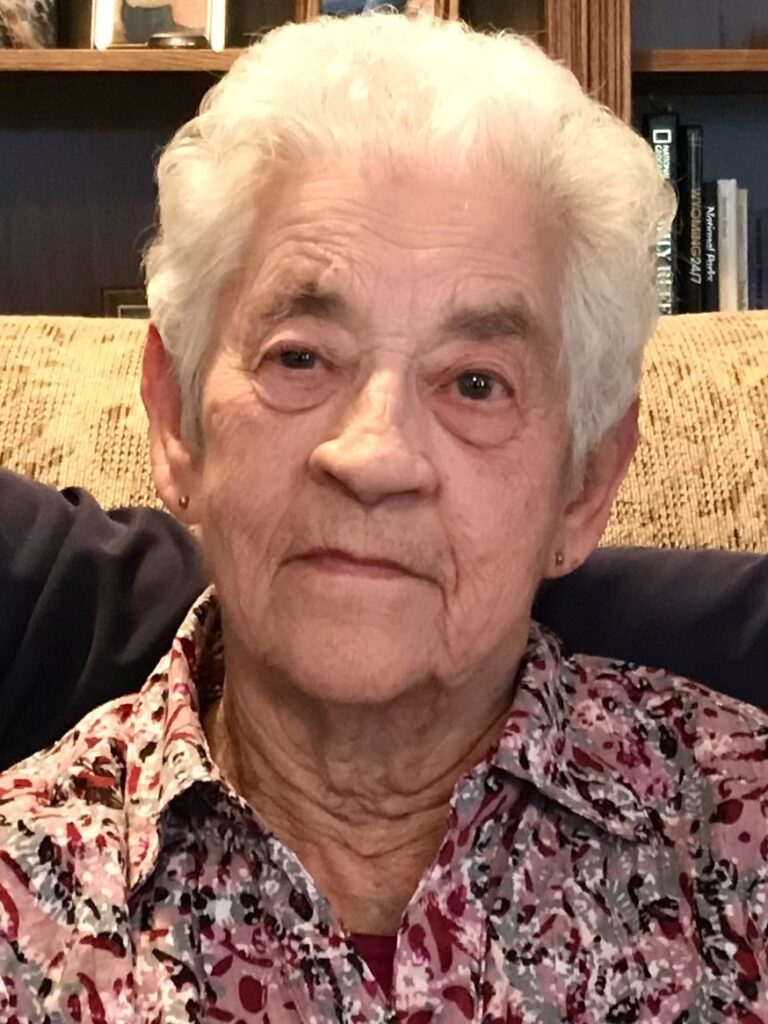 Erma (Barts) Denzin passed away gracefully on August 19, 2023 at Hospice of Laramie surrounded by her family. She lived her 95 years with strength, compassion and an unwavering love for her family and friends.
Born October 19, 1927 in The Town of Hull, Marathon County, Wisconsin, she was the daughter of Armin and Emma Barts. She attended grade school and graduated from high school in Colby, Wisconsin in 1945. She lived with her parents on a farm until her marriage to Everett Denzin on February 20, 1946. She was baptized, confirmed and married in the same Lutheran church.
After they were married, Erma and Everett lived in the small town of Milan, Wisconsin where he hauled milk from the local farmers to the Kraft Cheese Company. While there they welcomed their first two children, Bonnie and Jane. They moved from Milan to Denver, Colorado in 1952 where they owned and operated a motel. They welcomed their third child, Randy, to the family while living in Denver.
In 1955, they moved to Laramie, Wyoming where she worked at the University of Wyoming bookstore from 1969 until her retirement in 1986. Erma and Everett ("Double E") spent their retirement camping and fishing (primarily at Curt Gowdy State Park), spoiling their grandchildren, enjoying the RV-life with fellow Good Sam'ers and ultimately becoming snowbirds. They thoroughly enjoyed splitting time between Laramie and Apache Junction, Arizona.
She was preceded in death by her parents, husband and daughter, Jane.
She is survived by her children and their families, Bonnie (Ken) Braisted and Randy (Judith) Denzin.
Graveside services will be held at 11:00 a.m. on Wednesday, August 23, 2023 at Greenhill Cemetery.
Memorial donations may be made in her name to the Zion Lutheran Church, Jeannie Ray Cancer Center, and/or Hospice of Laramie.