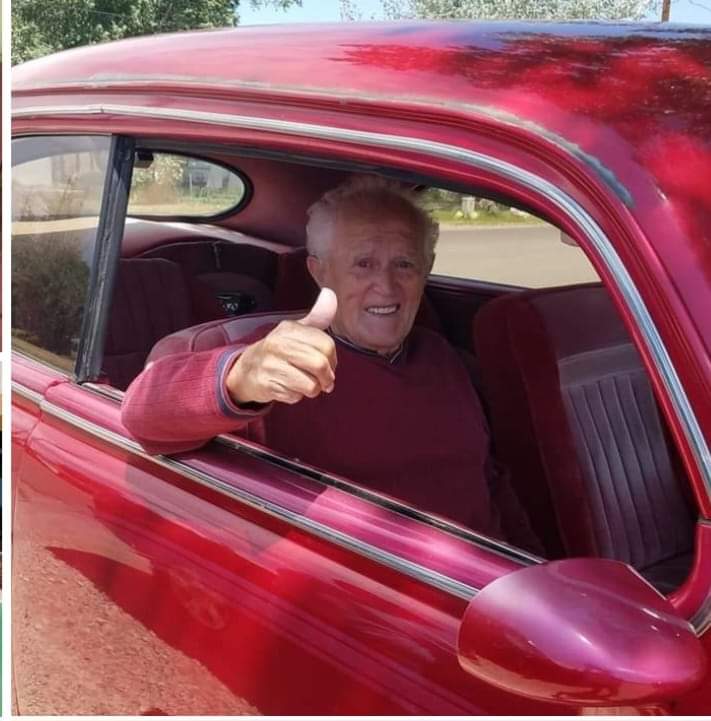 Donald Hansen, age 87, passed away peacefully with family by his side on Tuesday, August 15th, 2023. He was a graduate of Laramie Senior High School. He worked at the Monolith Cement Plant and was a Snowmobile dealer for Arctic Cat. In all of this time he was always working on custom hot rods for many Laramie locals. He then went on to own an auto body and mechanic repair shop here in Laramie.
A beloved husband, father, grandfather, great grandfather, brother and friend, Don was an avid snowmobiler, motorcyclist, dune buggy enthusiast and outdoorsman. He always lived life to the fullest no matter the season. Inspiring multiple generations from his own children to grandchildren and neighborhood kids to enjoy the many adventures of life. His family has so many fond memories spent on a mountain trail whether that was on a dirt bike or riding a snowmobile. Let's not forget his love of fishing. So much so that he made his own fishing fly's that are still catching fish today. In his later years he was an extremely accomplished custom hot rod builder traveling around the country to show off his work, winning multiple awards. To say that he will be missed does not capture his infectious spirit, good will and character that touched so many lives.  His sense of humor will live on in the memories of anyone who had the great pleasure of knowing him.
Proceeded in death by his parents Willard and Melva, brother Ken Hansen and grandchildren Chad and Todd Shewmake. He is survived by his wife, Lanny Hansen, whom he married on September 13th, 1961. His four children, son Lonnie Hansen, his partner Stephanie Bowers; 3 grandchildren, Donny, Dana and Andy, daughter Rhonda Hansen, her husband Mark Russell; 2 grandchildren, Chelsay and Kayliegh, daughter Brenda Shewmake; 4 grandchildren, Eric, Todd, Chad and Bubba, and daughter Janel Hansen; 3 grandchildren, Adam, Steven and Ashley, 14 great grandchildren and many nieces and nephews.