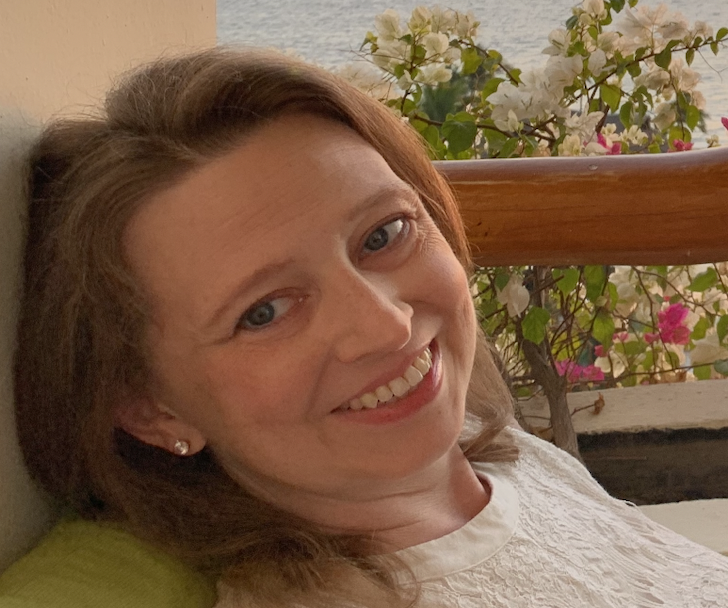 Desi Salmons, a loving mother, dedicated wife, and compassionate mental health therapist, passed away on April 26th, 2023, after a brave battle with breast cancer. She will be deeply missed by her husband Aaron Midgett and her daughter Kathryn Salmons-Midgett and all those who had the privilege of knowing her.
Desi was born on November 8, 1972, in Great Falls, Montana, to Garroll Salmons and Linda Zirzow. She grew up on a farm which she loved and lived with her mother. At the age of twelve, she came to live with her father Garroll, and her stepmother Norma Salmons as well as her step-siblings: Brad Dykes, Brian Salmons, Geanne Maschler, and Barry Dykes.
Desi's value for education and passion for helping others led her to pursue higher education. In 1995, she earned a Bachelor's degree in General Psychology and Sociology. On November 2nd, 1996, Desi married Aaron Midgett, and together they embarked on a life full of love and shared dreams. They lived in Laramie, Wyoming, where Desi continued her academic journey, obtaining a Master's degree in Counselor Education in August 1998 from the University of Wyoming.
Desi dedicated her professional life to making a difference in the lives of others. She worked at Ivison Memorial Hospital as a counselor on the Behavioral Health Unit, providing support and guidance to those facing mental health challenges and addiction. Her empathetic nature and genuine care for her patients made her a valued member of the community.
Beyond her work, Desi found joy in various hobbies and activities. She had a green thumb and found solace in tending to her garden. Desi was also known for her enthusiasm for card and board games, cherishing the moments spent playing with her family and playing video games. Additionally, she had a deep sense of adventure and loved traveling to different countries with her family.
Desi Salmons will forever be remembered for her kind heart and unwavering dedication. She leaves behind a legacy of love, compassion, and resilience that will continue to inspire all who knew her.
A memorial service was held at 2:00 p.m. Thursday, May 11, 2023, at Montgomery-Stryker Funeral Home in Laramie, Wyoming to celebrate Desi's life and honor her memory. In lieu of flowers, the family kindly requests donations be made to Hospice of Laramie, 1754 Centennial Dr Laramie, WY 82070 or Meredith & Jeannie Ray Cancer Center, 255 N 30th St Laramie, WY 82072.