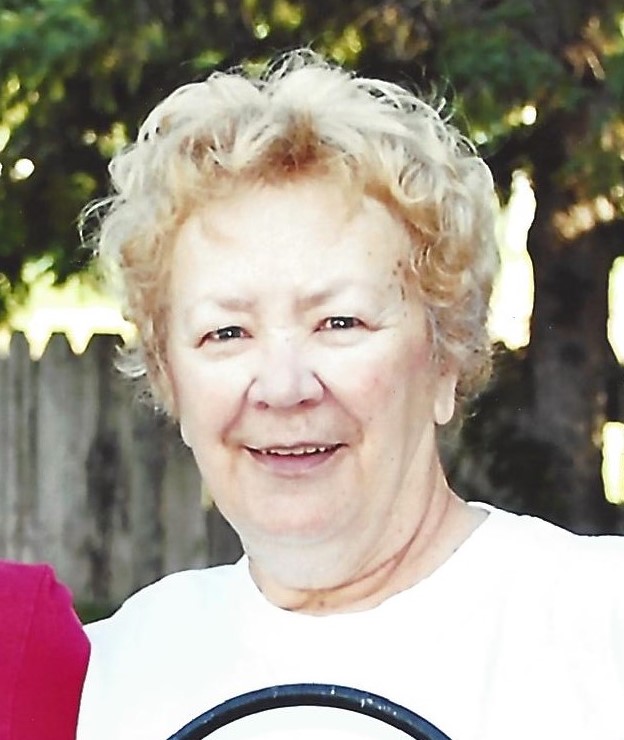 Charlotte Laureen Hayden, 82, passed away peacefully in her home on July 25th, 2023. She was born on June 29th, 1941, in Laramie, Wyoming to Edna and Sam Hayden. Sam was a Deacon and Elder in the Laramie Church of Christ and Charlotte was raised in the church. Charlotte cherished her faith dearly and would remain a lifelong member.
Alongside her faith, family was most important to Charlotte. She came from a family of 12 and is survived by her daughter, Loretta Hayden, grandchildren Bailey (Travis) Sanchez and Talon Bader, brother Bob Hayden, sister Mary Kay Franklin, and numerous nieces and nephews. She was very close to her grandchildren and most mornings you would find Charlotte enjoying coffee with Bailey or Talon or both.
If anyone knew Charlotte, then they knew of her love for Elvis. For several years her grandkids believed that Elvis was their grandfather! Not just a fan, Charlotte was a collector and had a room dedicated to displaying her Elvis memorabilia. Whether through conversations, her collection, or her favorite Elvis jacket, there was no doubting her #1 guy.
Charlotte loved children and especially babies. And children loved Charlotte back although not all loved having their cheeks pinched which was one of her favorite things. For years after retirement Charlotte babysat the children of several family and friends and was instrumental in the development of many young lives.
Charlotte's favorite pastimes included watching true crime and visiting over never-ending cups of coffee. She loved to reminisce and tell stories, especially with her siblings. While Charlotte did not enjoy traveling, she made the trip to Grand Junction every year to visit Mary Kay and have a new venue for coffee and stories.
Charlotte touched many lives and leaves behind a legacy of love and countless happy memories. Though she will be missed dearly her family knows she is wearing her blue suede shoes in heaven and enjoying her time with those who went before her, and of course, Elvis.
Visitation will be at 2:00 p.m. Wednesday, August 2, 2023, with Funeral Services following at 3:00 p.m. at the Laramie Church of Christ 720 Regency Dr. Laramie, WY.