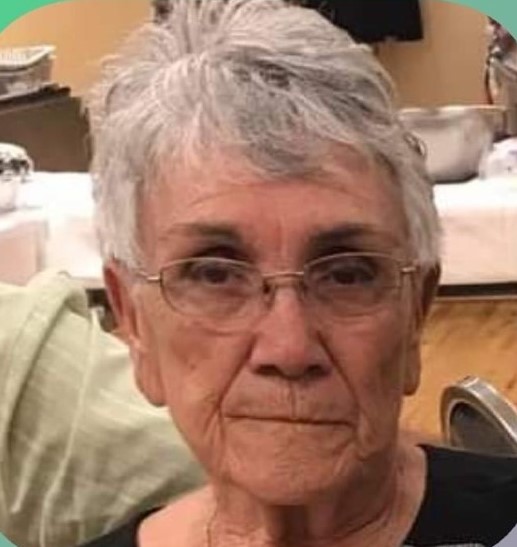 Adeline M. "Ninnie" (Vialpando) Armijo, 82, of Laramie, was called home to be with our Lord, Jesus Christ on January 27, 2022. She passed away peacefully at home surrounded by her loving family.
Adeline affectionately known as Ninnie was born on Octboer 8, 1939 in Jariso, Colorado to Eloy and Beatrice Vialpando. The family moved from Colorado to Laramie in 1949, where Ninnie resided for the rest of her life. She graduated from Laramie Senior High in 1959. She married Herman Armijo in Laramie on July 25, 1964.
Being a devout Catholic, she attended mass every morning at St. Laurence O'Toole Catholic Church and attended Sunday mass at St. Paul's Newman Center. She was a member of the Our Lady of Guadalupe Group and participated in many church activities.
She enjoyed attending many sporting events where she cheered on her sons, daughter, granddaughters, grandsons, nieces and nephews and just about anyone that she knew. She traveled all around Wyoming, Colorado, Arizona and California watching, many nieces and nephews playing baseball, football, soccer, basketball, cheer and dance. She even got the chance to travel to Australia to watch her son coach his football team. She loved New Mexico/Mexican music, and novellas. She also loved to do crafts, reading and puzzles. She loved spending time with her family and friends, and she enjoyed everyone's company that showed up at her door.
Ninnie was a loving and devoted wife, mother, grandmother, sister, aunt, cousin, and friend. Adeline's sweet smile and big heart will be dearly missed in our lives. For those lucky enough, we will miss her early morning call on your birthday with her singing Las Mañanitas. She will be greatly missed but never forgotten and will forever live in our hearts. You know you are finally truly home.
Ninnie is preceded in death by her parents, Eloy, and Beatrice; her husband, Herman; sister, Barbara and brother-in-law, Amos Lobato.
She is survived by her children, Trever Armijo (Gina) of Laramie, James Armijo (Marie) of Bull Head City, AZ, Marina Giron and son-in-law, Geovanni Giron of Laramie; her grandchildren, Nick, Treyven, Aliyah, and Ashlyn Armijo, Diego, DaiJane and Dimarco Giron; her siblings, Augustin Vialpando (Velma) of Laramie, Lorenzo Vialpando (Louise) of Bull Head City, AZ, Stanley Vialpando (Susan) of Laramie, Edward Vialpando (Blanca) of Laramie, and Marlene Vialpando of Laramie.
Visitation will be 2-4 p.m. Thursday, February 3, 2022, at Montgomery-Stryker Funeral Home. Vigil service 6:00 p.m. Thursday, February 3, 2022, at St. Paul's Newman Center. Funeral Liturgy 10:00 a.m. Friday, February 4, 2022, at St. Paul's Newman Center. Burial will follow at Greenhill Cemetery.