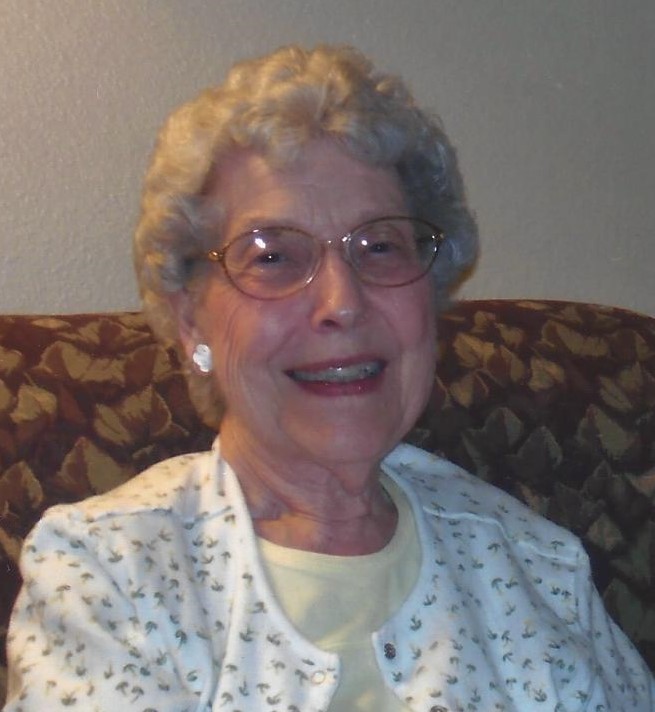 Marilyn Rose Stover died January 1, 2023 at the Medical Center of the Rockies in Loveland Colorado.
She was born March 27, 1933 to Delmar and Daisy (Brown) Landis in Kearney Nebraska, the youngest of eight children. She graduated from Kearney High and attended Nebraska Teachers College. She married Albert H. Stover and they had a daughter, Terri Kay.
Marilyn worked in the Traffic Department of Rockwell, International, Kearney Nebraska until the plant closed and was then a receptionist at Barney Insurance. She moved to Laramie, Wyoming in 1984 with her family. In Laramie, she was the receptionist at Mountain West Farm Bureau home office for nearly 20 years. She then was the receptionist for Eppson Senior Center. She enjoyed calling bingo there every Monday afternoon and was a regular caller until her death.
She loved and was very knowledgeable of the game of football. She was a "Go Big Red" fan since she was young and became a Wyoming Cowboy, Denver Bronco and recently a Buffalo Bills fan. If any of those teams were playing on the television or radio, she had it on…sometimes both at the same time!!
She was a faithful member of First Christian Church for nearly 40 years where she regularly attended the 8 am service and particularly enjoyed singing the old hymns from the hymnal.
Marilyn was preceded in death by her parents, five sisters and two brothers. She was the last of the surviving Landis clan!
She is survived by her daughter, Terri, son -in- law Rick Colling; two grandchildren and four great grandchildren. She had numerous nieces and nephews and was so blessed and pleased to stay close to her nephew Lanny Hendrickson and his wife Louise of Castle Rock, Colorado; Linda Nicks and her husband Dan of Loveland Colorado; Carol Reicheneker and her husband Rick of Kearney, Nebraska; Cathy Flowers and her husband Gary of Amarillo, Texas; Janine Arp and her husband Dennis of Brea, California; Phyllis Wells and her husband Lee of Kearney, Nebraska; Shirley Hazard of Kearney, Nebraska and Lois Brandt of Gibbon, Nebraska.
Funeral Services will be Saturday, January 7, 2023 at 10 am at Harvest Church with Pastor Bobby Calderon officiating.