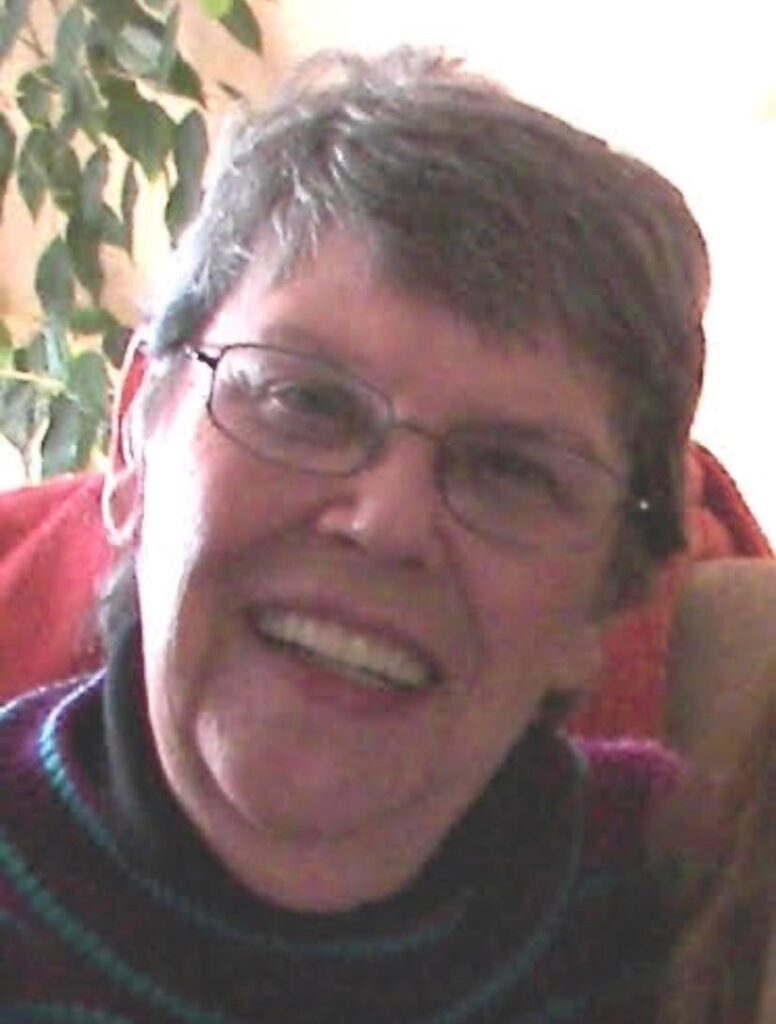 June (Judy) Ellen Hallam, 80, of Laramie, died Sunday, December 5, 2021, at her home surrounded by her family. She was born April 23, 1941, to Edgar C. and Emma J. (Sommerfelt) Schulz in Williston, ND.
She married Francis Hallam on January 28, 1967, in Douglas, Wyoming.
June worked for the Albany County Library for many years and was a devoted Mother to her five children. She loved to attend band concerts, plays and other events of her children and grandchildren. June enjoyed traveling with her family and looked forward to visits from her family. She blessed family and friends with many of her crocheted blankets, sweaters, hats, scarfs and baby outfits. Additionally, she loved to create ceramics and made many mementos that are displayed proudly among her family and friends. Her favorite moments were gathering with her family for dinners, picnics, holidays and camping. She offered support in our times of need and brought a smile to our faces with her fun sense of humor. In their retirement years, June and her husband of 54 years, would laugh and often tease each other like newlyweds. Throughout life's challenges, her continual faith in God kept her strong.
She is preceded in death by her parents; her siblings, Lloyd Schulz and Lois Richardson; her children, Lloyd Hallam and Rena Clark; and her grandson, Dale Clark.
She is survived by her husband, Frank Hallam; her children, David Hallam (Jennifer), Vallarie Kulpin (Brian), and Dale Hallam (Candy); her daughter-in-law, Kathy Hallam; her 15 grandchildren and 2 great grandchildren; and her sister, Elizabeth Henkel.
Memorial service will be 2:00 p.m. Saturday, December 11, 2021 at St.Matthew's Cathedral.
Go to www.montgomerystryker.com to send condolences or to sign the online guestbook.