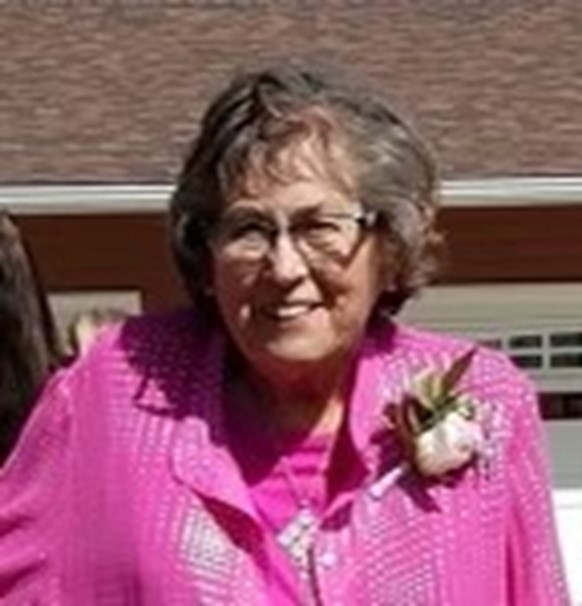 Wilma Lue Miller Weibel, 87, of Laramie, died peacefully on December 10, 2021. She was born May 21,1934 to Ethel Lue and Earl Elzie Miller in Norcator, Kansas. Because of the Dust Bowl, they packed up and moved to Harmony Lane in Albany County, Wyo. when Wilma was two. When it was time to start school, she was in the wrong district to attend Harmony School, so her parents moved to Laramie. She graduated from University Prep in 1953. As a teenager Wilma enjoyed spending time with Bobbi Thomson at her cabin in Keystone.
In February 1954 Wilma went to a Rockologist Club meeting and met the love of her life, Duncan Weibel. They were married in Laramie on June 12, 1954, and were married almost 52 years until Duncan's passing in 2006. Throughout the years Wilma was an active member of Jr. Women's Club, the Laramie Archery Club, Moose Lodge and Albany County Cow-Belles. She was a 4-H leader for many years, then the Leathercraft superintendent. She joined the Wyoming Homemakers in 1969, earning the highest honor, the Quealy Award. She was an election judge for many years and loved doing food demonstrations at local grocery stores after her children were grown. Wilma had such a gift with animals her kids thought she should have become a vet-tech. She was a huge Wyoming Cowboy fan and loved the outdoors and fishing.
Wilma is preceded in death by her mother, Ethel Lue Dobbins; stepfather, George B Dobbins; father, Earl Elzie Miller; sister, Francile Holden, brother, TE Land; and her husband, Duncan Weibel. Surviving are her children Karlena Sheehan (Tim) of Casper, Joanna Akers (Rob) of Newcastle, Torry Weibel (Angie) of Laramie, and Clay Weibel (Cindy) of Cheyenne. Also surviving are grandchildren JD Isaacs, (Kaelynn); Myles Richards (Amy); Cameron Isaacs; Trista Jones (Justin); Kylie Hill (Ben); RyanAkers (Betsy); Ashleigh Weibel, (Lane); Tommy Burger (Aspen); Brook Weibel and Cassidy Weibel. She is also survived by great grandchildren Brayden Isaacs, Kanyon Isaacs, Erika Manhan, Jersey Richards, Aaven Jones, Hoyt Jones, Mason Jones, Trenton Hill, Maycee Hill, Alayney Hill, Jace Akers and Marlee Akers, and several cousins, nieces and nephews.
In the last few weeks of her life Cindy Weibel took care of our Mom and we will be forever thankful for her kindness and love shown to her. Memorial contributions can be sent to Albany County 4-H.
Visitation will be from 9:00-11:00 a.m. with funeral services starting at 11:00 a.m. on Monday, December 20, 2021, at the First Baptist Church. Interment will follow at Greenhill Cemetery.
Memorial donations may be sent to the Wilma Weibel 4-H Memorial Account 85879 c/o UniWyo Credit Union, 2020 Grand Avenue Laramie, WY 82070.
Go to www.montgomerystryker.com to send condolences or to sign the online guestbook.